YU-GI-OH! Legacy of the Duelist: How to Unlock All Cards Fast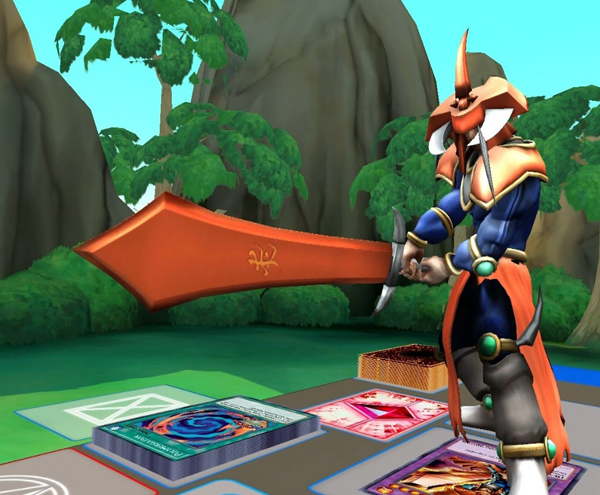 Yu-Gi-Oh! Legacy of the Duelist is an amazing duel simulator that will put you against the best ever in the history of Yu-Gi-Oh!. You can choose random games or replay actual events that took place in the past timeline, a venture that will take you through the original Yu-Gi-Oh! Series and even let you play titles like the legendary Yu-Gi-Oh! ZEXAL.
A complete storyline, all characters and a generous deck of up to 6,600 cards will be more than enough to keep you occupied throughout the game. The main problem, however, is that gaining all these cards through honest gameplay is quite the hassle.
Here are some simple tricks that will help you unlock all the cards in Legacy of the Duelist really fast. The simplest trick is to choose an NPC who has a card in their deck you want. Surrender to the NPC and you will get one random card from their deck and 700DP.
Hopefully, the random card will be what you need. You can use the DP to buy other packs and unlock more cards. Since this is a glitch, it is bound to be patched sometime. You can uninstall the patch if you already have it, do the hack while offline before installing it again.
Check out the video below for more hacks
Yu-Gi-Oh! Legacy of the Duelist PC Requirements
MINIMUM:
OS: Windows 7×64, Windows 8×64 (64-bit OS Required)
Processor: 2.5GHz CPU
Memory: 2 GB RAM
Graphics: 512MB DirectX 11.0 compatible video card
DirectX: Version 11
Storage: 2 GB available space
Sound Card: DirectX 11.0 compatible sound card
RECOMMENDED:
OS: Windows 8×64 (64-bit OS Required)
Processor: 3GHz CPU
Memory: 4 GB RAM
Graphics: 1GB DirectX 11.0 compatible video card
DirectX: Version 11
Network: Broadband Internet connection
Storage: 2 GB available space
Sound Card: DirectX 11.0 compatible sound card
Yu-Gi-OH Legacy of the Duelist Trainer
This duelist trainer will let you go invincible, get easy wins and change in game currency by 5000. Grab a copy of the trainer and extract it to the right folder. To activate the trainer, open the game and press F1 while in the game main menu. You will hear a sound saying 'Trainer Activated'
After this, you can use desired hotkeys to activate different cheats. The defaults are:
NumPad1: Invincible
NumPad2: Easy Win
NumPad3: Change Ingame Currency By 5000
The invincible cheat lets you play the game without losing. You will be losing your life points but you will not lose once they are over.
The easy win cheat lets you win the current duel with just two direct hits. The opponent's life bar doesn't change. It is up to you to count the two consecutive direct hits.
The change in game currency can be used when  on the main screen. Just press the assigned hot key to get more money.
How to Unlock More Cards
Since Yugio is a card game, the more the cards you have the better your odds in any duel. That is why any veteran will be so interested in how to get all cards.
There is a Yugioh Legacy of the Duelist PC cheat that gives you all the cheats but it is not legal. This means that using these hacks on the online multiplayer mode could attract the wrath of Konami and result in an account ban.
Moreover, we don't support PC cheats that affect multiplayer games. We only vouch for responsible cheating those results into individual fun.
Your fastest ways to getting Yugioh Legacy of the Duelist cards is by:
Buying the card DLC
Using Cheat Engine to accelerate or modify the offline multiplayer campaign to get the cards (this might affect your achievements)
Downloading a game save of someone who already has all the cards and loading it to your game
How to Load a Yugioh Legacy of the Duelist Game Save
First, save your game and put your save data in another safe folder in case something happens when you load the new game save.
Extract the Yugioh Legacy of the Duelist Save game you just downloaded
Copy all the content files to <steam-folder>\userdata\<user-id>\\480650\remote\