World of Warcraft Was Unable to Start Up 3D Acceleration Fix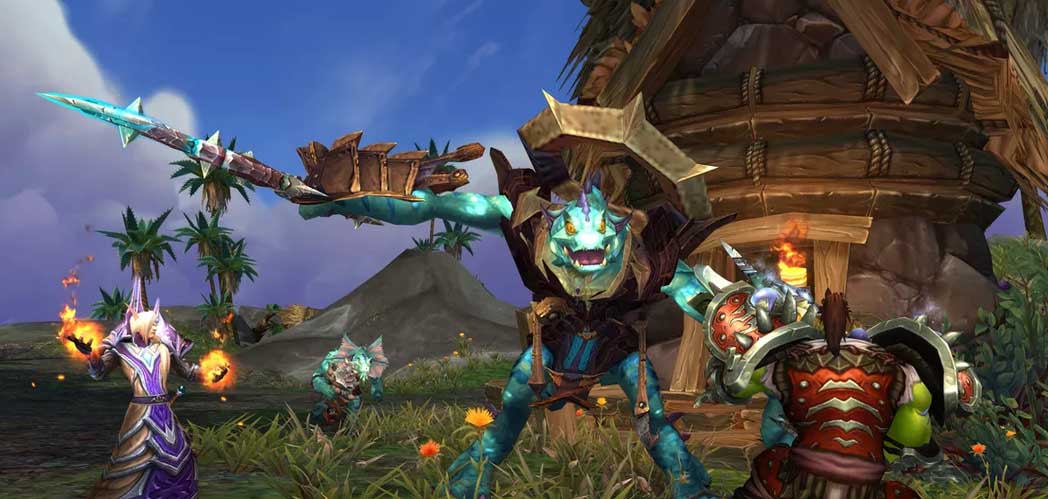 World of Warcraft 3D acceleration error is a common error in this widely popular massively multiplayer online role-playing game (MMORPG). If you're one of the players, unfortunately, facing this issue, worry not as this guide outlines relatively simple fixes and solutions to get you back to exploring, leveling up your character, and thoroughly enjoying your WoW experience.
Generally, the 'World of Warcraft was unable to start up 3D acceleration' error is caused by issues pertaining to your graphics card drivers, DirectX setup or incorrect graphics-related settings in-game. However, these issues are easily fixed. Simply follow the tried-and-tested solutions detailed below: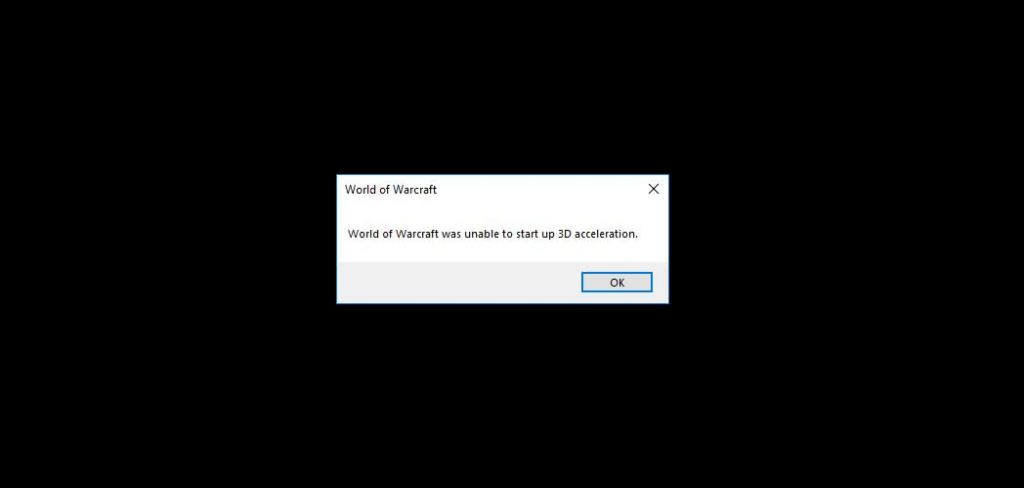 Solution 1: Update DirectX
DirectX is a group of programming applications that make Windows-based platforms ideal for running and displaying applications and games. Updating DirectX on your PC could fix the 3D acceleration issue in WoW.
READ ALSO: How to Fix Roblox Error Code 6
DirectX updates for all windows platforms newer than Windows 7 ServicePack 1 are delivered to your PC through regular windows updates and there are no standalone installation packages. So if you're on a newer Windows platform, manually check for windows updates.
If you're facing the WoW was unable to start 3D acceleration error on a platform older than Windows 7 SP1, you can download the latest Direct X version for your respective system here:
Solution 2: Update Graphics Card Drivers
Missing or outdated video card drivers may lead to the WoW was unable to start 3D acceleration error on your PC. You can manually update the graphics drivers by visiting the video card manufacturer's website and downloading the compatible drivers for your respective system.
To find out your specific graphics card type, simply follow these steps:
Open 'Run' by pressing the 'Windows Key + R' keys
Type 'dxdiag' and press Enter
Click on 'Display' and note down your chip name.
You can then download the respective Nvidia or AMD graphics from here;
Note that Nvidia acknowledged the 'World of Warcraft was unable to start 3D acceleration' issue being caused by a bug in some of their drivers and released a 'hot-fix' driver update here:
Solution 3: Disable Fullscreen Optimizations for WoW
Fullscreen Optimizations is a windows feature that enables the operating system to optimize the performance of games running in fullscreen mode. Some users have reported fixing the 3D acceleration issue in WoW by disabling fullscreen optimizations. Here's how to do it:
Navigate to the WoW game installation directory
Right-Click on the game's .exe file and Choose 'Properties'
Select the 'Compatibility' tab and check the 'Disable fullscreen optimizations' box.
Click 'Apply' to save the change.
Check if the WoW 3D acceleration error persists after a reboot of your PC.
Solution 4: Re-install the Graphics Card Drivers
Since the World of Warcraft was unable to start 3D acceleration error is a graphics-related issue, the cause may be a malfunctioning graphics card driver. You can easily uninstall the driver in the following steps:
Press the 'Windows Key + X' keys and choose 'Device Manager' from the resulting menu
Find 'Display adapters' and double-click to expand it.
Right click on your graphics card and select 'Uninstall device'
Check the 'Delete the driver software for this device' box and click on 'Uninstall'
Restart your PC and Windows will re-install the graphics card driver for you.
Launch World of Warcraft to check if the 3D acceleration issue is fixed
Note that after double-clicking to expand the 'display adapters' option in device managers, check if your graphics card device is enabled. Some users reported that the 'WoW 3D acceleration issue' for them was caused by a disabled graphics card device.
READ ALSO: How to Repair Weapons State of Decay 2
Hopefully one of the simple fixes listed in this guide will solve your 'World of Warcraft was unable to start 3D acceleration' error and have you back to enjoying this video-game classic.