Total War: Warhammer Cheat Engine Tables
Total War: Warhammer is a turn-based strategy and real-time tactics video game and a worthy installment in the Total War video-game franchise by Creative Assembly. The game features a unique and challenging campaign where events unfold on a scale of entire kingdoms and also in real-time skirmishes and sieges with at times punishing results. For the casual gamer, this is where the Cheat Engine Table for Total War: Warhammer would come in handy.
It would be irresponsible to use the Total War: Warhammer Cheat Engine Tables outlined in this guide in the game's online multiplayer modes as this would be unfair and frustrating to fellow players. The aggressive anti-cheat filters in most multiplayer games may also lead to penalties and bans on your game account. For tips and tricks on how to use Cheat Engine tables in offline single-player, refer to our comprehensive introductory guide on Cheat Engine.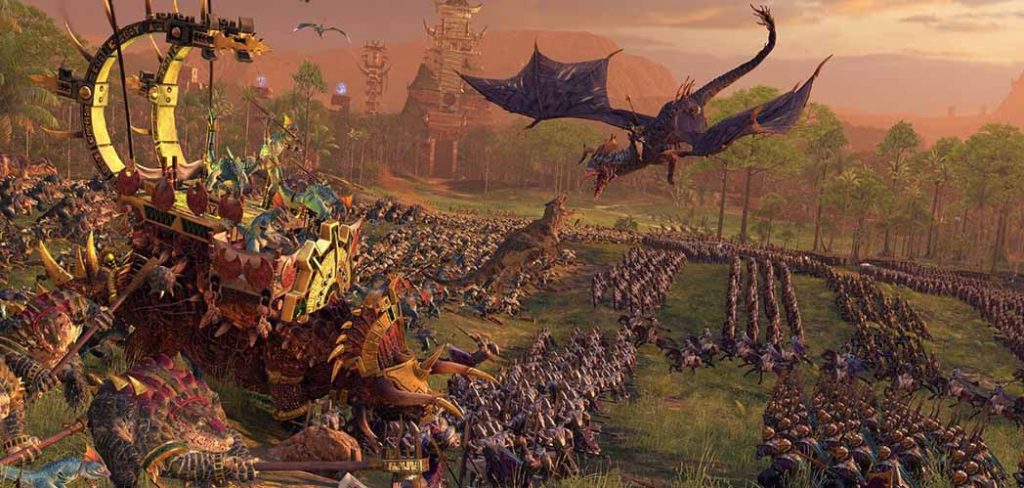 Total War: Warhammer Cheat Tables
The most reliable Cheat Tables for Total War: Warhammer has been developed by a modder by the name Recifense. You can grab the best Recifense Cheat Tables here.
Some features that his cheat tables unlock include:
Full Ammo
Fast Recover of Winds of Magic
Minimum Treasure
Minimum Leadership
Recover Troop Size / Hero HP
God Mode
Hero can Act again
Minimum Amber per Settlement
Minimum Event total Amber
Unlimited Action Points
Research and recruitment in 1 turn.
Minimum Public order
Construction in 1 turn
Level Almost Complete
Various pointers.
Hopefully, with the help of this guide, you will be laying waste to your foes in Total War: Warhammer and enjoying the game in your own special way.