Scorn Horror Official Game Trailer 2017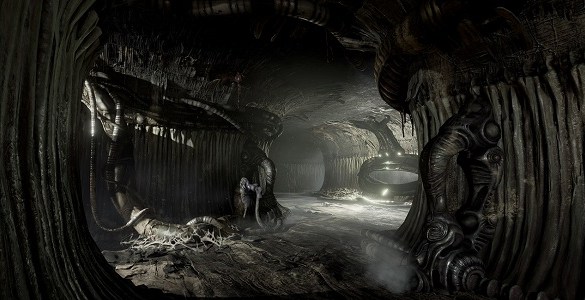 Most of the horror games in the recent past haven't been so much of a delight. Allison Road was canceled and Silent Hills wasn't as good as we all hoped it would be. Ebb Software's latest trailer is a glimmer of hope, proof that Scorn is still under development despite its failure at the Kickstarter campaign.
This first-person horror adventure lets you explore a semi-open world with connected theme sections. Exploration is key, and you have to keep your inventory at its best to fend off any attacks. A limited ammo supply will force you to think and avoid the horrid creatures instead of the traditional blast 'em off approach.
The trailer gives sweeping views of the horrific creatures you will have to fight but it doesn't really show any in play action. All we get is a character loading some scary organic-like handgun. The eerie soundtrack plays the role of cementing the horror, preparing us for the supernatural melees and blood-chilling stealth mission that will most definitely hallmark this horror game.