Get Your Xbox One or PlayStation 4 At Half the Price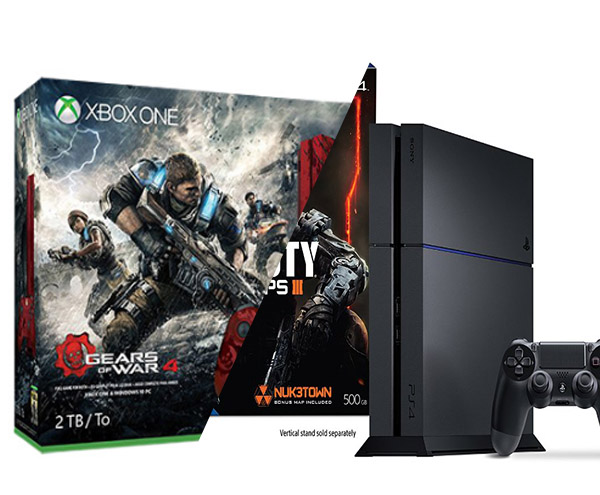 Still thinking of what to get your son, buddy or brother this festive season? Sony and Microsoft are making things easier for you with their irresistible game console price cuts. Both the Xbox One and the PlayStation 4 will be selling for over half the price. At just $250, this is one of the best sale deals you will get this year so far.
The $250 bargain is similar to what Black Friday shoppers were getting meaning that this is an impressive price tag for the two best selling game consoles.
All console bundles will be on offer. This gives you a game, if not a couple, to get you started without spending a cent on the material. You get a console, the controllers and a triple A game all at an amazing $250 price tag.
You can get the console at all major US retailers, both online and offline. You can buy your console wherever you want. If you don't have the time to brave the cold and go collect your console in person, you can order the PlayStation 4 or Xbox One from Amazon.
Sony runs the PlayStation 4 deal up to December 24, just before Santa begins delivering the gift boxes while Microsoft just says the deal is available for a limited time.
Grab the opportunity now. Order your favorite console and get a free game before it is too late!