Plants vs. Zombies Cheats for PC
Plants vs. Zombies is arguably one of the most successful games PopCap has ever made. It's subtle approach to survival and the fact that it uses the tower defense concept woven into sunshine, pea pods and a couple of zombies makes it a more bearable title to most people. The Plants vs Zombies cheat codes for PC will make it even better.
If you have already defended your turf for a while but just want an upper hand this time round, you could make use of cheat codes, hacks and glitch exploits to get an upper hand. Glitch exploits might be limited as developers tend to patch them up but the cheat codes will always work.
Plants vs Zombies Cheat Codes for PC
Code       Effect
————– —————————————————————–
pinata            a shower of candy when a zombie dies
Trickedout   Alternate Lawn Mower appearance
future            Gives zombies futuristic shades
dance             Makes the zombies dance
sukhbir          toggles the zombie's call for brains-sound
daisies            Zombies leave small daisies behind when killed
Mustache      Zombies Now Have Mustaches
Game Trophies
Plants vs. Zombies only has two trophies. The Gold trophy that you get by acquiring all the trophies in Puzzles, Survival mode and the Mini-Games. The Silver trophy will be yours if you complete the Adventure mode.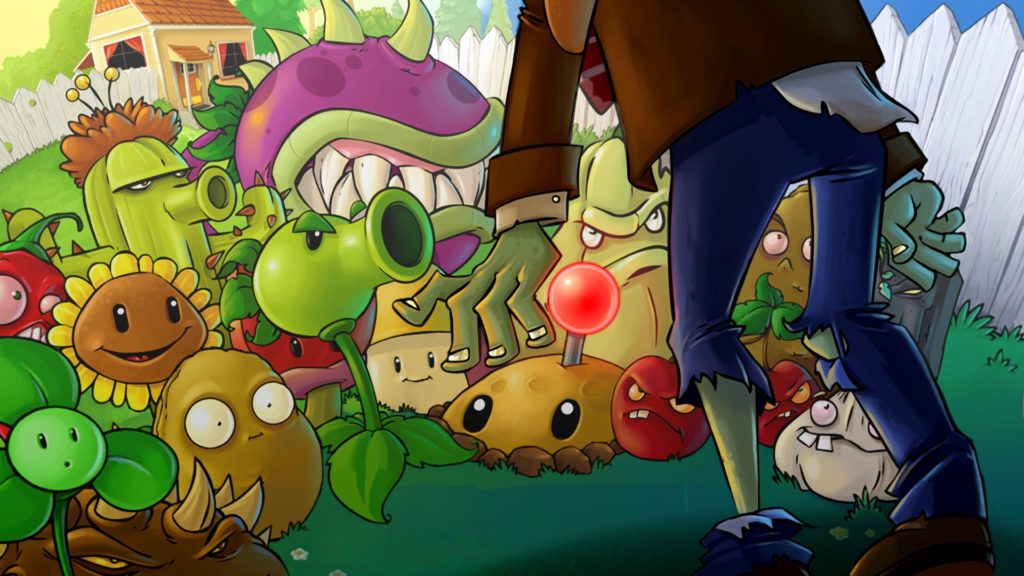 Plants vs Zombies Tips and Tricks
Fast Growing Crops at the Zen Garden
Head over to the Zen Garden and water your plants till they don't need any extra care. Change your PC system date and set it ahead. The plants will mature faster. You can use the trick to fast grow crops and sell them for money.
Alternating Seed Selection
If you do not like the seed cards from Crazy Dave, just exit the game and relaunch. You will get a new set of cards when you restart.
Getting Some Light in the Fog
If you are in the in the fog without a lantern, you can use the Torch Wood if you've got the sun. It will show you a distance ahead.
Finding the Imitator
The Suburban Almanac imitator is at the top left of the Almanac. Click that section to reveal
Killing Bungees
You can kill Bungees by using Squash, Ice Shroom, Jalapeno, Umbrella Plant or a Chomper.
Defeating Pole Vaulters
To defeat Pole Vaulters, you will have to pick a Chomper and a Walnut. Ensure that you can dig plants and get sun. Put the Chomper behind the Walnut. The vaulter will jump the Walnut and drop into the Chomper. You can dig up the Chomper to kill the vaulter.
Plants vs Zombies cheat codes might make the game easier to play but there is nothing that will ever beat the satisfaction you get by using the above tricks to defend your establishment as best as you can.