Owlboy Review [Windows PC]: Was it a Worthy Wait?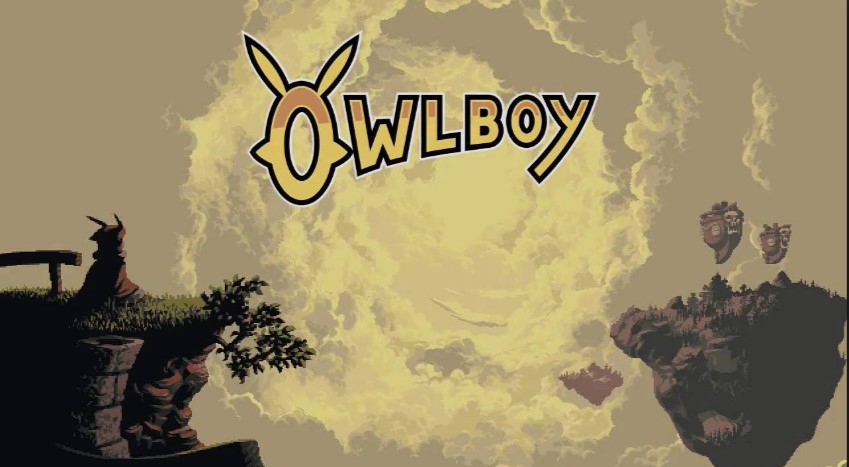 Since 2008, D-Pad Studio has been literally in the studio developing Owlboy. This five-person team was already in the indie game vibe before it caught on. In between the development of Owlboy, the team shifted focus to the fun-titled Savant game. In this Owlboy review, you will get to know whether the close to ten years D-Pad took to develop the game was worth it.
Various problems crop up when a game remains under development for a long time. It may become complicated and lead to complex bugs as the team tires off. At this point, it is clear D-Pad made good use of the long development time.
Although there was some work dedicated towards making an Xbox 360 version of Owlboy, the current release is exclusively for a Windows PC.
You will Owlboy as an owl called Otus with the ability to fly, and carry objects and people. As you carry people, though not randomly, they might end up in your team.
On your way to victory, Owlboy has puzzles that you have to solve. The enemies on the way are also a form of puzzles. When an enemy locks you, there are time you will just need to blast away while in others, the game requires players to work on their skills regarding spinning and picking attacking directions. You can opt to avoid enemies all together.
So far, the game might simple. However, with each area changing based on the challenges you encounter, it is certain you will not find it easy to boss battles. The few stealth section in the game may be challenging but are manageable. D-Pad is actively in the process of making a patch to tone down one unforgiving section.
In no time, you will be consumed into the character of otus. During your rather not simple adventure quest, you will have the opportunity to meet a wide range of interesting characters with distinct personalities. As you continue playing the game, you will find that each character has a special role in blending in a mixture of sadness, thrill, and fun.
In terms of graphics and audio design, D-Pad did a fantastic job. Given the fact that players were fine with the Owlboy's look, the game packs a pixel-art and semi-retro style. You will definitely feel this game's obsession with details as every area in the game comes across as hand crafted.
To top it off, Jonathan Geer's masterpiece in the form of this games soundtrack is special. The tunes really enhance the playing moments.
Verdict
Owlboy is an awesome piece of release. The combination of the different characters, handcrafted areas, special soundtrack, and the fantastic graphic and audio designs would not only hook you the first time you play the game, but make you play again.
You can watch Owlboy's release trailer below: