Metal Gear Solid 5 The Phantom PainTrainer & Cheat Engine Table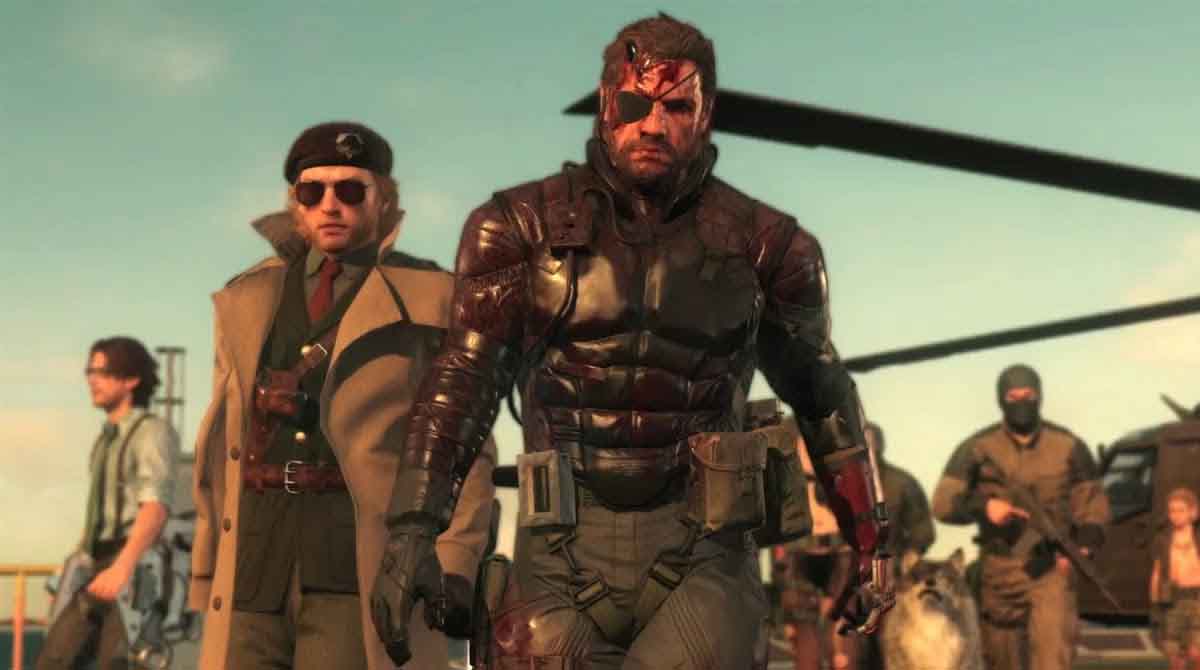 If you are looking to employ some cheats and hacks in Metal Gear Solid V, you have to think about the most popular trainers in the market right now; The Metal Gear Solid 5 trainer Phantom Pain PC Trainer. In addition to this, I have included a Cheat Engine (.ct) table to help you modify different values in the game and give you an upper hand especially when on hard missions like the 7-pronged quest to get Quiet back.
Before using any trainer, remember to save any original files or folders that will be overwritten by the trainer after installation. You will require the original files to either play Metal Gear Solid 5 online or to install game updates.
The Trainer files work fine offline and in single player mode but will be detected when playing online. As a good measure, you could explicitly tell your Firewall to block any outgoing traffic from the game to avoid unwanted detection. Your account might be banned or terminated if you are detected to cheat on online multiplayer games.
Finally, if you are having trouble running the trainer, remember to launch it with Administrator rights.
Metal Gear Solid V: The Phantom Pain v1.10 +26 Trainer
This trainer will only work with version 1.10 of the game. To use it, download the files and use an archive manager to extract the trainer. Run the trainer first before launching the game. When in the game, you can use the following hot keys to activate different Phantom Pain trainer effects.
(Remember to hit the HOME key first to activate the trainer once in the game)
F1 -immortality
F2 -silencer
F3 -ammo
F4 – you do not need to reload weapons
F5 -super accuracy
F6 -you set the GMP
F7 – you set the heroism
F8 – delete damage
F9 -speeds up the passage of time
F10 -speeds up the passage of time
F11 -resets the time of the mission
PAGE UP -increases speed
PAGE DOWN -bullet time
NUMPAD1 -super speed
NUMPAD3 – instant production of weapons and items
NUMPAD4 – instant building
NUMPAD5 – weapon overheats
NUMPAD6 – continuous fire
NUMPAD7 -no recoil
NUMPAD8 – set the amount of the selected raw material
END – super stealth
DELETE-change of outfit
8 – save site
9 -teleportation
0 -references teleport
INSERT -teleportation to the point
Metal Gear Solid V and Cheat Engine
The Cheat Engine is a great way to hack game and change game values to get things like infinite health and ammo without necessarily changing game files. You will first have to install Cheat Engine and know the basics of using it (you can actually make your own cheat table if you know what to edit)
The following cheat table will give you:
Infinite Health
Infinite Ammo
Infinite Suppressor
Infinite GMP
Infinite Timer
No Recoil / No Spread
Teleport
Resources
Metal Gear Solid V Cheat Table download.