Mass Effect 3 Cheat Engine Tables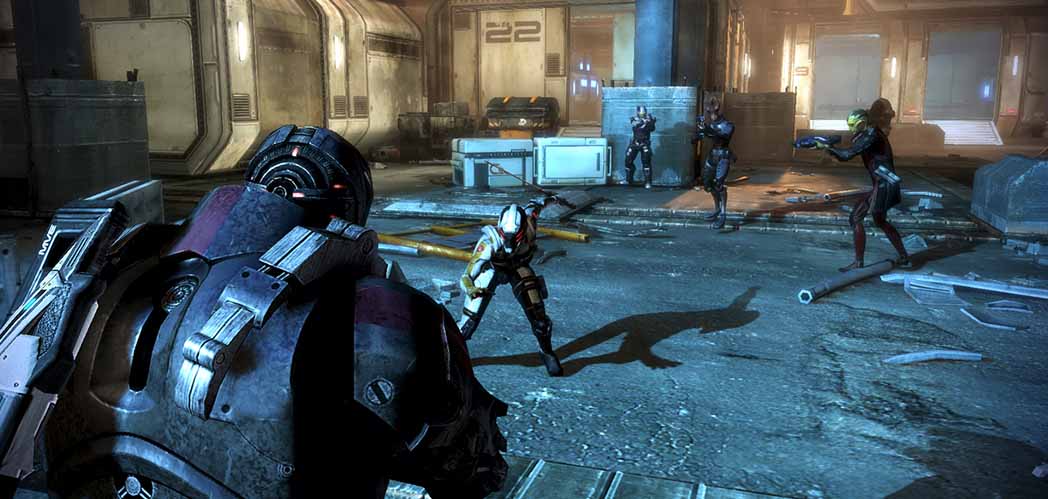 Mass Effect 3 is the third installment in the critically acclaimed Mass Effect video-game franchise. It marks the conclusion of the Mass Effect trilogy and features the decision-making and choice-and-consequence butterfly effect system that made the series renowned.
For this reason, players will often play through the offline single-player campaign to achieve the desired ending or to take a different path. The campaign on this action-role-playing has challenging enemies and drawn-out boss battles, especially in the higher difficulty levels and all but the hardcore video-game purists, might need a Mass-Effect Cheat Engine Table to rush things along.
It is however irresponsible to use these Cheat Engine Tables to the game's online co-op multiplayer as this is extremely frustrating to your fellow players and may attract bans and penalties on your player account. For an introductory guide to using Cheat Engine plus tips, tricks and workaround, check out our beginner's guide to Cheat Engine.
Mass Effect 3 Cheat Engine Table
The most reliable Mass Effect Cheat Engine Table is developed by a modder named Recifense. The table was later updated with a script version 1.1 which added a pointer to Unlimited Fuel. You can grab a copy of this and other tables here (remember to use an archiver tool to remove the individual .ct tables from the zip file).
Some features that the Cheat Engine Tables unlocks include:
'God Mode'
Unlimited Ammo (Shepard doesn't need to reload)
Unlimited Shield (Shield doesn't decrease)
Minimum money cheat value that can be edited.
Editing Shepard's XP
Editing your squads' level-up points
Infinite credits
Minimum Money Cheat Value
Shepard's First Aids
Shepard's Money
Shepard's XP
Shepard's Level-up Points
Squad1's Level-up Points
Squad2's Level-up Points
All the scripts below are made using reload v1.0 with dlc fix.
They use AOB scan, should works on most other versions.
Inf. Ammo script might sometime crash the game after the cutscene. Re-load the game, press & hold R until you pass the cut-scene to avoid the crashing.
You should not port gained XP and perks obtained from using a Cheat Table to online co-op play, but if you wish to get that particular ending you want, or undo that choice you made in the previous walk-through, then hopefully this guide helped you on your way.