For those of you who love the popular open-field Mad Max thriller, you can attest of the usefulness of buggy- the dog- when it comes to Mad Max minefield locations. You will notice that his head turns towards the location of the minefield whereby you can now proceed carefully and mine. Some minefields are so hidden that alone, you will walk right into one and be blown away a far distance. The best way to approach the minefields is from having a prior map that shows where each minefield is located.
What do I do with Minefields Mad Max?
The purpose of minefields in the game is to be cleared by being mined which gives rewards. Mining gives you shotgun shells, sniper bullets, among other items. If you execute a Chumbucket Wasteland mission, you are likely to get even better rewards. You start with a mine-detecting buggy, then you get a wrench that fixes Opus in 4 seconds and changes the general appearance of Chumbucket.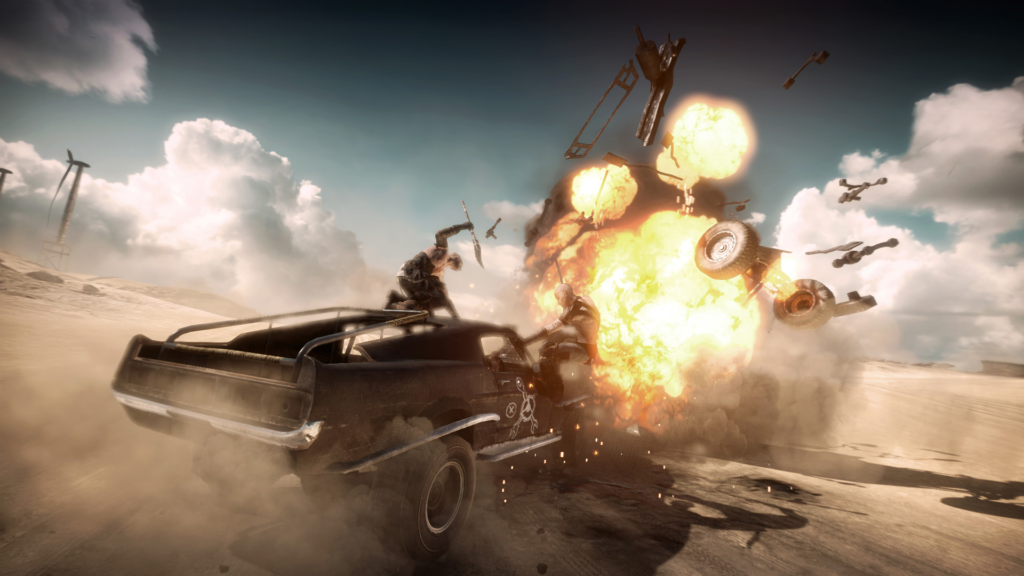 As you approach a minefield, the dog detects it and starts to bark, the closer you get, the louder the barking, until a minefield is revealed. You have to walk out of the car and get closer (but not too close to the minefield) and then you will get a prompt to disarm it. Repeat the process until you are notified that the mine is clear.
Sometimes you may accidentally land upon a minefield that is not marked. The game requires you to neutralize two minefields but after the two, the dog notices a third one and once you neutralize it, the count remains unchanged. Well, the only harm is you being harmed by a minefield, whether or not hidden minefields exist in certain territories is a gaming mystery.
Without further ado, let's look at some of Mad Max Map Minefields
Chumbucket's Territory:
Jeet's Territory:
Balefire Flatland
Blackmaws
Colossus
Dry Gustie
Fuel Veins
Gutgash's Territory:
Cadavanaugh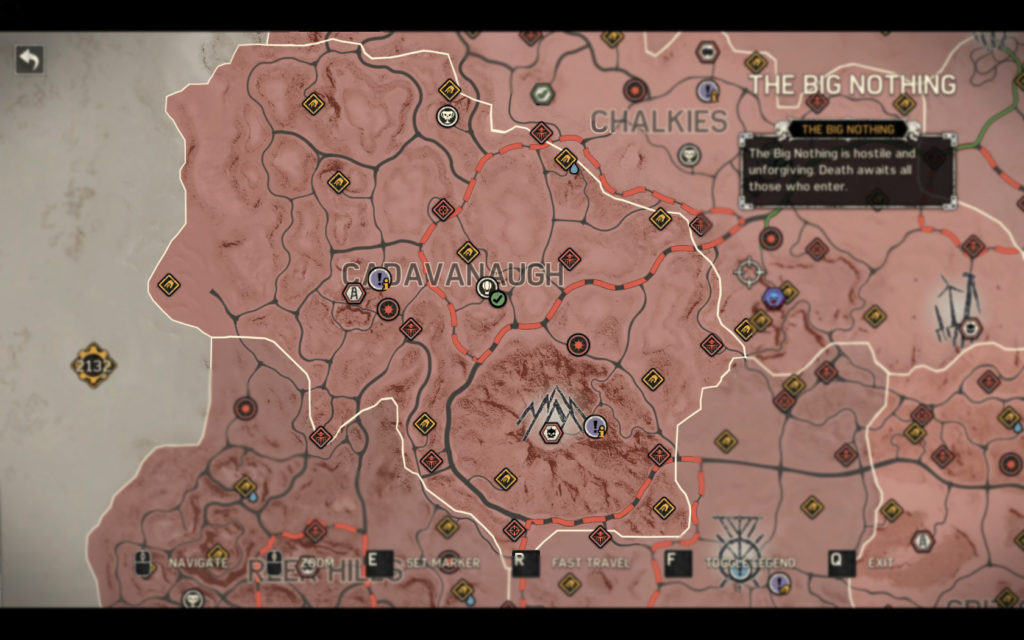 Chalkies
Grit Canyons
Parch Moon
Reek Hills
Pink Eye's Territory:
Grandrise
Knit Sack
Rot'n'Rusties
The Heights
Wailing Wing
Deep Friah's Territory and The Dunes:
The Dump
The Dunes

Mad Max Map Crash Fix PS4
If your map fails to show up, try fixing the issue by completing the mission irrespective of the current objective. Another way would be to collect scrap by blowing enemy vehicles or moving into a scavenge location. Any of these two steps will fix your issue.
Mad Max Map Crash Fix PC
You may experience a crash in your mad max map pc version whereby the map does not show up at all. Follow these steps to fix that problem
Start a new game save, call it "My_Game" or whatever you like

Go to your game directory \Steam\SteamApps\common\ My_Game\patch_win64

Rename

game0.tab

to

game0.tab.backup

Launch the game save without activating it in the settings

Refuel car

Check if map appears

Save then exit

Now, rename

game0.tab.backup

back to

game0.tab

Run the game anew, it should work just fine.