How to Repair Weapons State of Decay 2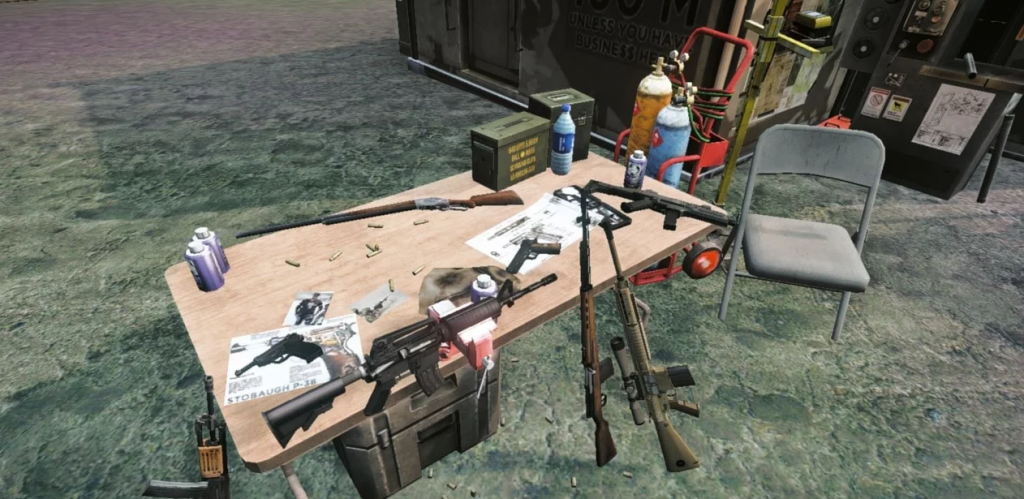 State of Decay 2 is an amazing zombie horror game that has really thrilled its fans. The intention of the game is too kill as many zombies and dangerous humans as possible but you will not proceed further in the game if you do that with your bare hands. You will need weapons to do that but the weapons in the game get damaged and you will not be able to use them for protection against the zombies.
Well, you could be wondering, can you repair weapons in State of Decay 2? The answer is yes, and we will teach you how to repair weapons in State of Decay 2 so as to help you proceed further in the game.
READ ALSO: How to Set State of Decay 2 Motion Blur Off
How to fix weapons in State of Decay 2
The weapons in this game have unique levels of durability and you can check how durable a weapon is by highlight it in your inventory and check the "Max Durability" stat in the weapons characteristics just like in the picture below.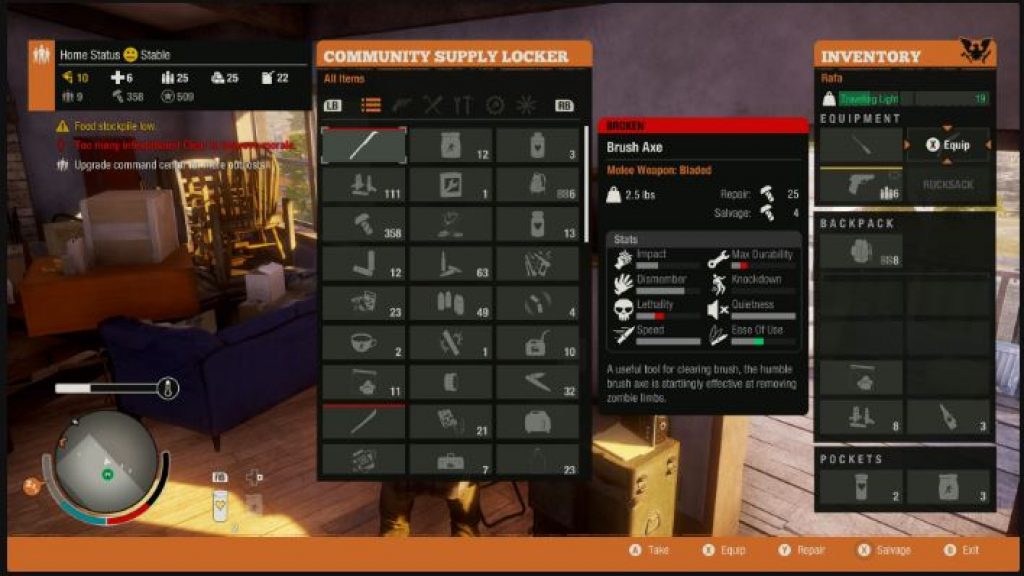 The weapons with a large durability bar are more durable and will last longer than the weapons with a smaller durability bar. As you use the weapons to kill the zombies and protect yourself, their durability fades as they get damaged and even broken.
State of Decay 2 repair weapons will adopt different colors that will help you determine the state of the weapon. When the weapon is yellow, it means that it is damaged while a red color indicates that the weapon is completely broken. A weapon with an orange color means that the weapon is equipped and ready for use.
Repairing weapons at the workshop
You can repair weapons and guns for free in a workshop and you will have to build one if you want to repair your weapons and get them to function again. You can build a workshop inside or outside or fixed it into a small slot but it should be noted that repairing your weapons State of Decay 2 will not be possible unless you are in a workshop.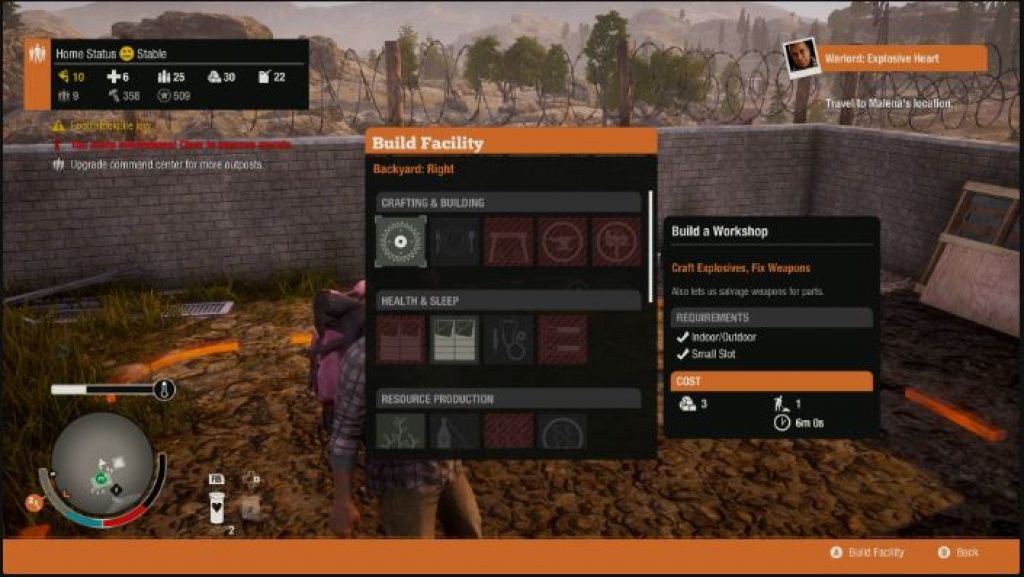 To repair your damaged weapon, you will have to take it to the community locker for you to find out the supplies that you will need to repair it. Once you place the weapon in the locker, highlight it to find out the materials that you will need just as in the picture below.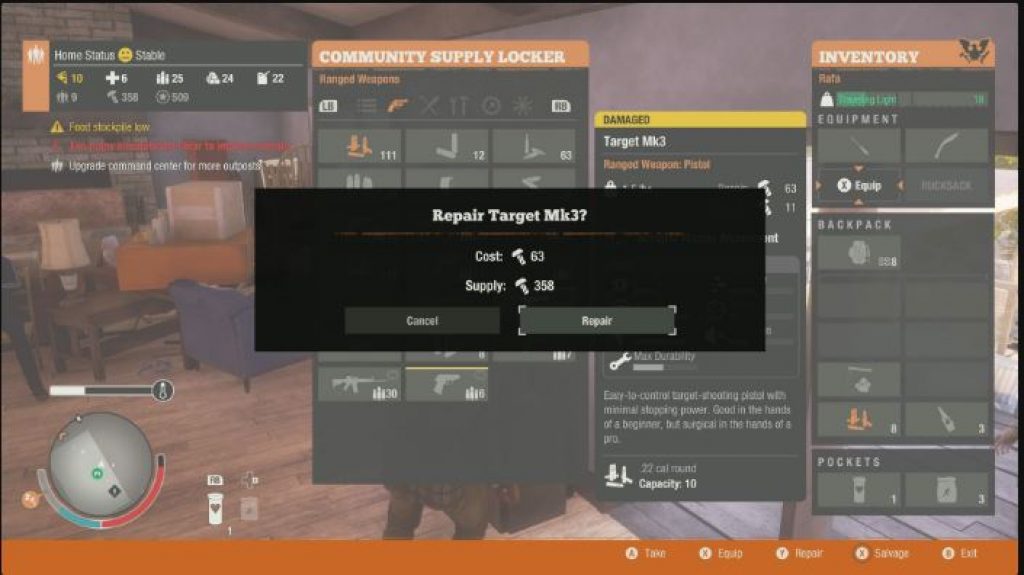 The items that you will need will be highlighted by a screw icon and you can collect more of these as you play the game by salvaging unwanted things.
Press the "Repair" button in the dialogue box to begin repairing your damaged weapon. Get back to the game and kill 'em zombies without any glitches or crashes.
You will not be able to get rid of all the killer zombies by punching them to death. You will need weapons to do that effectively but unfortunately, the weapons get damaged with continued use. Read this post to learn how to repair weapons in State of Decay 2.