How to Play Split Screen Rocket League on PC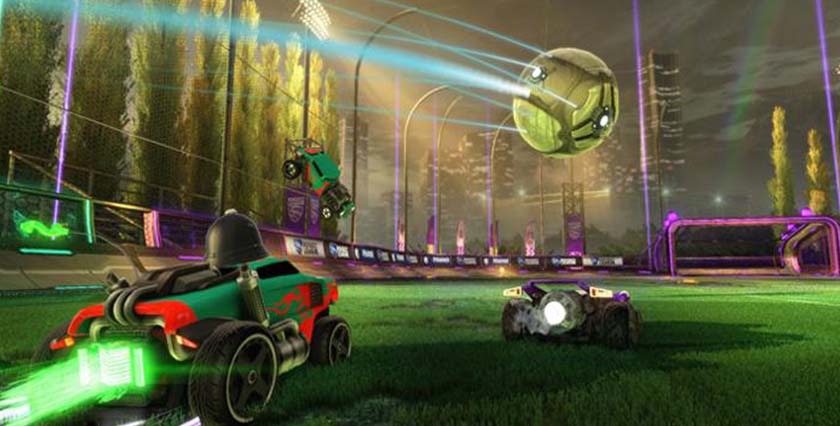 If you are a big fan of Rocket League, you have probably tried to play split screen rocket league with your friend on your pc like the early days of local multiplayer; however, you cannot seem to start it when you try to play on the same PC. Some rocket league players do not know how to play split screen league PC. This guide will teach you how to do it right.
How to split screen Rocket League
First things first. Rocket League split screen will not work out of the box if a player is using an XBOX controller and the other one is using the keyboard because Rocket League split screen identifies keyboard and any controller as one player. Therefore, for the local multiplayer to work, both players should use controllers on the same machine for split screen rocket league to work. If you follow the instructions below the game should start split screen with no issues
Launch the game with both the controllers plugged in and wait. Nobody must touch anything until necessary
The main player should press any button to proceed on to the main menu and the other player(s) must press the start button on their controllers to join the game at the base of the screen.
When you have all joined the game, players can now choose the team they want. For keeping track of who is who you will see your Steam name with user (2), user (3) and so forth.
If you want to play split screen rocket league and only have one controller and the keyboard, there are a couple of fixes you could try.
How to play Rocket League split screen with keyboard and controller
Method 1 (Toggle one controller until the game reads it as player 2)
This is a trial and error method that will rarely yield predictable resources
Plug and unplug your XBOX controller until the green light on the controller switches to player 2
On the title screen of rocket league, press start on the controller and you are done.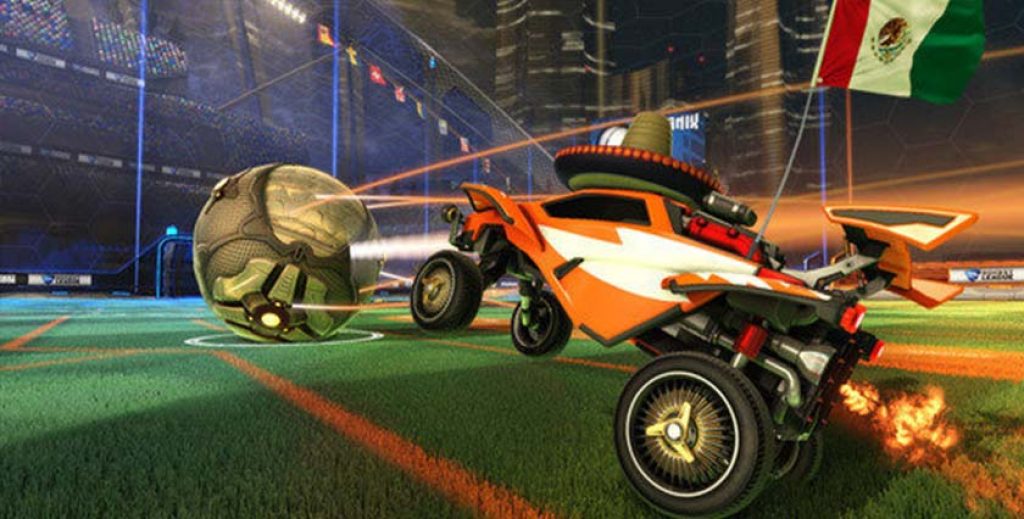 Method 2 (Use x360ce game controller emulator)
This approach uses the x360ce game controller emulator that you can find at https://www.x360ce.com/. Here is a quick guide on how to setup the emulator and use a keyboard & 1 controller to play multiplayer.
Step 1: Download x360ce.exe
Step 2: Connect the controller then open x360ce.exe and configure button bindings and then save.
Step 3: x360ce.exe creates two files (x360ce.ini and xinput1_3.dll). Open them and have them ready for step 4.
Step 4: Go to Rocket League directory i.e.
C:\Program Files\Steam\steamapps\common\rocketleague\Binaries\Win32 for 32bit
C:\Program Files (x86)\Steam\steamapps\common\rocketleague\Binaries\Win32 for 64 bit
and paste the two file here.
Step 5: Open x360ce.ini. At the Mappings section, cut the text after equals(=) on PAD1 and paste it in PAD 2
Step 6: Save and exit
Setting up multiplayer on Rocket League PC with multiple game controllers shouldn't be hard. At least this is one of the many yester-times classics that threw a decent local co-op before online multiplayer walked in and killed those long, fun couch co-op campaigns that veteran gamers learned to love.