How to Make H1Z1 Windowed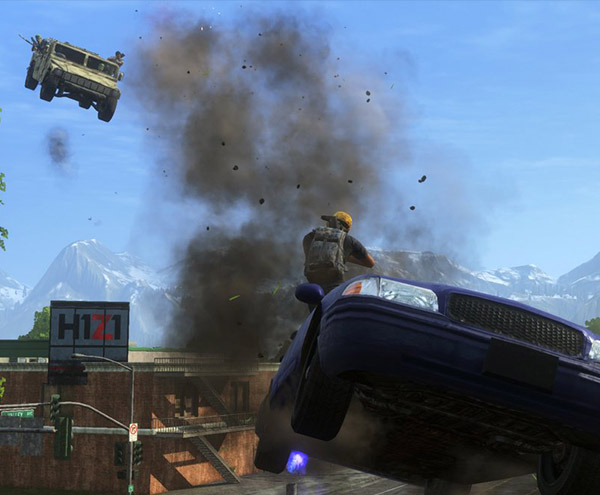 Surviving H1Z1 in full screen mode is definitely more interesting. However, there are times when you would want to play the game in Windowed Mode. This could be to improve your FPS, play the game on your secondary screen or just because you want to. Here is how to activate the H1Z1 windowed mode.
There's no Windowed Mode Button
Here's How to Make H1Z1 Windowed
While most games let you enter windowed mode at the click of a button, H1Z1 will give you a run for your survival time by forcing you to edit the .ini file.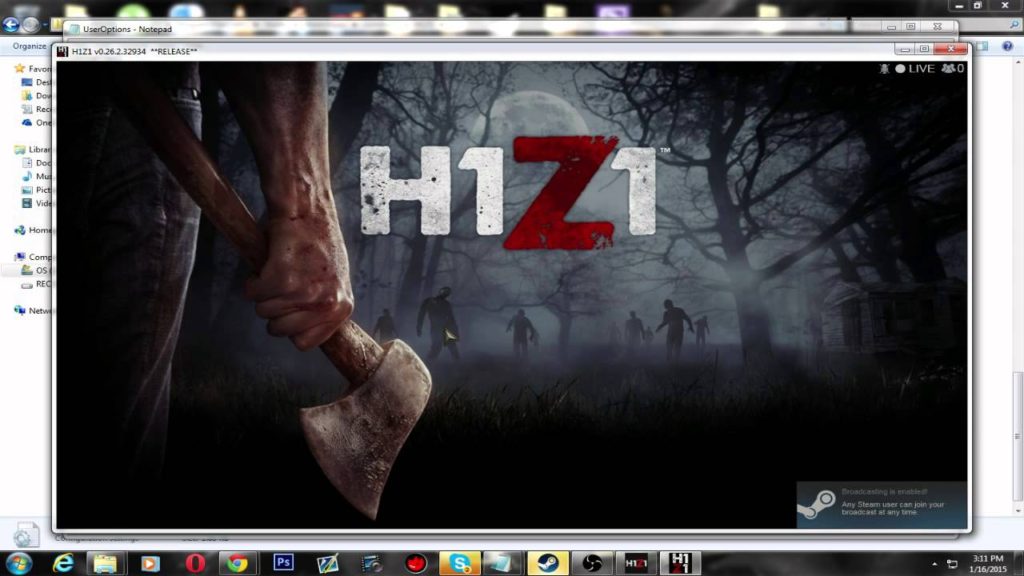 Here is how to access the .ini file and modify it to activate the H1Z1 windowed mode
Navigate to SteamApps\common\H1Z1\
Look for UserOptions.ini
Open it with notepad or notepad++
Look for these figures

FullscreenWidth=1920
FullscreenHeight=1080
Mode=Fullscreen
FullscreenMode=Fullscreen

Change Fullscreenmode and Mode to

Mode=WindowedFullscreen
FullscreenMode=Windowed
Save the file and relaunch the game to enjoy your full screen mode.
You can always right-click on the UserOptions.ini, launch properties and set the file to read-only to avoid unnecessary edits that could overwrite your changes.