How To Land Faster In Fortnite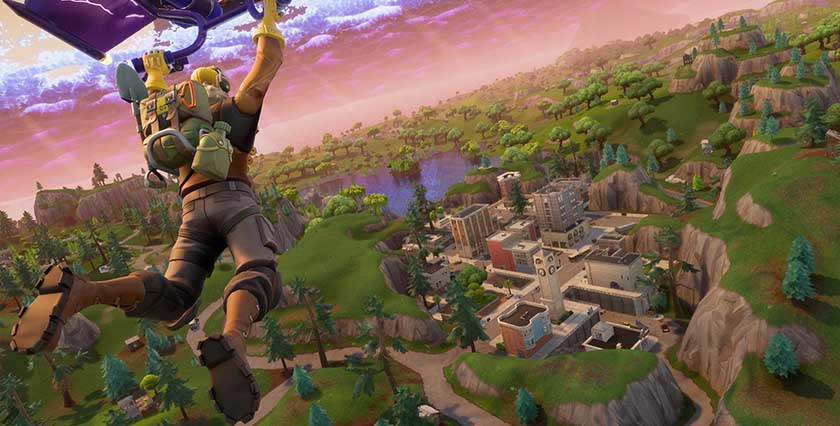 By now you should know that the faster you land on the ground in Fortnite, the sooner you can start looting and fortifying yourself. Landing faster is something that is never explained in Fortnite If you don't know how your parachute will behave once you close on your targeted ground, chances are you won't get that competitive edge you so much desire.
The importance landing faster in Fortnite is that when you land on the ground early enough you will start collecting the best high-end firearms, backpacks and other available equipment to help you or your party gain the advantage over your rivals.
Love video guides? Scroll to the very bottom for a video tutorial on how to land faster in Fortnite.
How to land faster in Fortnite
When learning how to land faster in Fortnite you should keep in mind that your speed of descent is affected by a couple of factors. These are the things you need to manipulate land faster in Fortnite
READ ALSO: Fortnite Keeps Crashing On PC? Here is the Fix
Pick a spot and aim for it from the word go
First, you need to pick a location you want to land and focus on it early to avoid unnecessary adjustments when in the air. When you decide to jump from the bus, do not jump directly above the spot as you will miss it. Always steer in the direction you chose from the word go. This will reduce the number of seconds you spend falling off course. Every single second matters
Don't deploy your chute the moment you see the prompt
Don't deploy your parachute even if you see the prompt. Let the game auto deploy your chute. It does this at the last possible moment. This will buy you some extra speed minutes assuming that some opponents deploy sooner than you do.
Jump off the bus at the opportune moment
After picking your location landing faster in Fortnite is a matter of timing and jumping off at the most opportune moment. Wait until you are almost above your spot then jump. After this, you can use the control keys to enter a steep faster dive hence reducing time spent floating in the air on your parachute before hitting the ground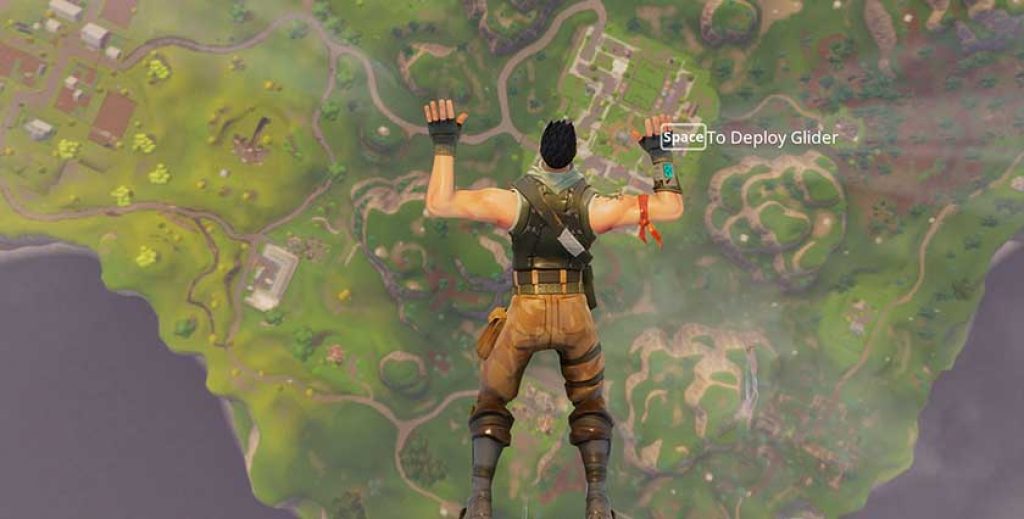 Avoid elevated terrain
The important thing to remember when you want to stick the landing is to avoid hills, elevated terrains or mounds because they will cause your parachute to deploy sooner than you'd think
Aim for lower altitude areas
Once the game detects that you are closing on the ground and it automatically deploys the parachute. To descend faster in Fortnite you need to aim for patches of land with a lower altitude so that you can delay chute deployment as much as possible.
Tilt your body to be at an angle
You will know you are going fast enough when your body is at roughly 45-degree angle to the area. A steep dive increases your falling speed as opposed to a leveled drop.
Press up, not down when the glider deploys
Once the glider is out, you are officially at a small distance away from your landing area and from here to speed up the landing process you have to press up again. When you press down it slow down your accurate landing
Practice again and again
Practice is important when you want to know how to parachute faster in Fortnite. As you keep on practicing you will get better at judging how far initially you need to dive off the Battle Bus in order to get to the specific location on the game
There are couple things that you should keep in mind when landing fast in Fortnite
Choosing different gliders will not make you land faster
Umbrellas will not give you any kind of advantage because they function the same way gliders do
Gliders cannot be upgraded
With Battle Royale games such as Fortnite and PUBG, learning how to land faster is easy as the above guide on this article. Startup Fortnite and use this guide to stick your landing early and faster and start looting and collecting weapons.