How to Fix Rads Error on League of Legends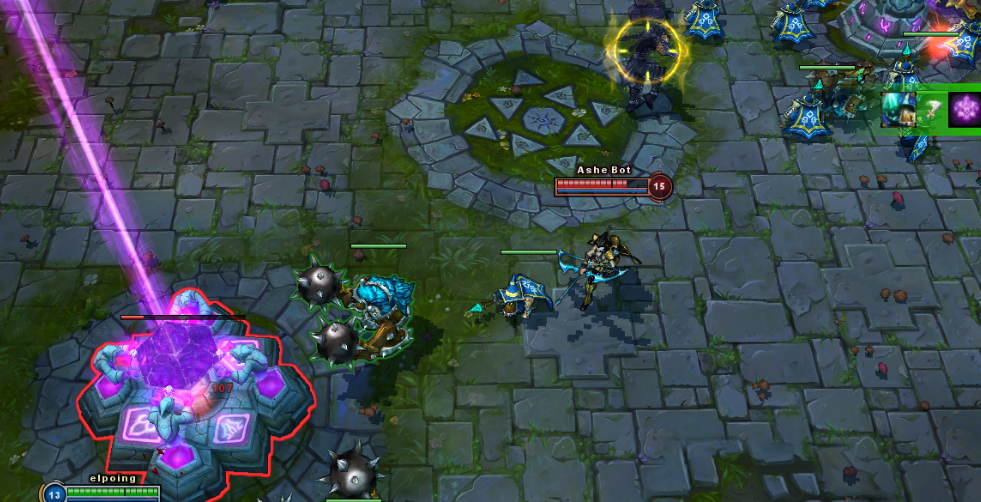 League of Legends is a 'freemium' multiplayer online battle arena video game inspired by a Warcraft III mod and developed and published by Riot Games. Riot Games first released in 2009 or Microsoft Windows and macOS platforms. Being a multiplayer game, it is understandable why an error such as the rads error on league of legends would be frustrating for PC players.
The rads errors prevent players from connecting to League of Legends servers and are some of the most common errors affecting the game. The complete error message is usually:
Rads Error: Could not connect to the HTTP Server. Please check that your internet connection is enabled and that your firewall is not blocking access

Many PC gamers have exhausted all ideas on how to fix the issue. The rads error on League of Legends usually appears after you try to update the game after a new patch but some users have reported having the error pop out randomly, some even reporting it on a new PC with a clean fresh install of windows. This problem occurs when your internet connection is restricted or your specific Internet Service provider has restricted certain ports of your connection that LoL needs.
To check your internet connectivity, try running a ping on the League of Legends website by following the following steps:
Press 'Windows Key + R' and write 'cmd' in the Run box
In the command prompt window, run the following command 'ping leagueoflegends.com'
Check if you receive a ping reply
The following guide will detail solutions on how to fix the league of legends rads error on windows:
Solution 1: Ensure the Windows Firewall isn't Blocking LoL Client
From the rads error message, the first and more obvious step would be to ensure that the League of Legends client is indeed not being blocked from accessing the internet by your PC's firewall. By default users on Windows will have Microsoft Defender Firewall installed. To allow the LoL client through the firewall, simply follow these steps:
Open 'Control Panel'
Choose 'System and Security'
Click on 'Windows Defender Firewall' then 'Allow an app through Windows Firewall'
Find the LoL client name and ensure both checkboxes are ticked. If not, click on 'Change Settings' and tick the boxes.
Solution 2: Run the Included Patcher with Administrator Privileges
Another simple solution is to run the included patcher as an administrator and let it attempt to patch the game, fixing issues with it and hopefully, your League of Legends rads error too. Simply follow these steps:
Open the LoL installation directory.
Navigate to the 'LoL Patcher' and right-click on it
Choose 'Run as administrator'
The Patcher should start and attempt to resolve the problem. If the error persists, try some other solutions below.
Solution 3: Changing the PC's DNS Settings to Google's Public DNS server
A fairly popular and successful solution to the League of Legends rads error is to ensure your PC's DNS settings aren't preventing LoL from accessing the internet by changing the settings to Google's public DNS server. This can be done by the steps below:
Navigate to Control Panel > Network and Internet > Network and Sharing Center > Change adapter settings.
Right click on your Ethernet/ Wifi connection
Choose 'Properties'
Click on 'Internet Protocol Version 4 (TCP/IPv4)' and go to 'Properties'
Choose 'Use the following DNS server addresses'
In 'Preferred DNS server' input '8.8.8.8'
In 'Alternate DNS server' input '8.8.4.4'
Click on 'OK' and exit
READ ALSO: How to Fix H1Z1 Game Error G29
Solution 4: Altering system.cfg File
This solution requires altering the values in the game's configuration file. Simply follow these steps:
Navigate to your LoL game directory e.g [C:\Riot Games\League of Legends\RADS\system ]
Search for 'system.cfg'
Open with Notepad and delete all contents
Paste the following content:
DownloadPath = /releases/live
DownloadURL = l3cdn.riotgames.com
Region = EUW
Save the 'system.cfg' file and try running Patcher again.
Solution 5: Flush the DNS Cache
Windows will automatically cache IP addresses and other DNS results. Sometimes this cache may interfere with the LoL client accessing its servers resulting in the rads error. To flush the DNS cache:
Press 'Windows Key + X' and choose 'Command Prompt (Admin)' or 'Powershell (Admin)' from the resulting menu.
Type 'ipconfig/flushdns' (without the quotes) and press enter.
After the command runs, check if the rads error has been resolved.
Solution 6: Clean Boot Windows
To eliminate the possibility that the League of Legends rads error is not being brought about by interference from other programs, try a clean boot of windows by following these steps:
Press 'Windows Key + R' and open a Run box
Type 'msconfig' and hit enter
On the 'General' tab, choose 'Selective startup'
Uncheck the 'Load startup items' checkbox
Click the 'Services' tab
Check the 'Hide all Microsoft Services' checkbox at the bottom
Click 'Disable all'
Choose the 'Startup' tab and click on 'Open Task Manager'
 On the 'Startup' tab, right click on each item and select 'Disable'
Click 'OK'
Choose 'Restart'
Once your PC restarts, try opening League of Legends again.
Solution 7: Reinstalling LoL
If the League of Legends rads error still persists, the only option left might be to completely uninstall and reinstall the game and hope that a fresh install solves whatever issue was causing the error in the first place.
Hopefully, this guide proves helpful in fixing your League of Legends rads error so you can enjoy this massively popular and entertaining game on PC. Let us know what solution worked for you in the comments section below.