How to Fix H1Z1 Game Error G29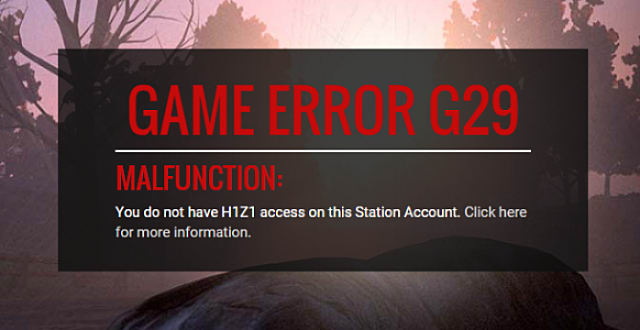 H1Z1 is an interesting survival MMO that will always push you to the limits on each encounter. You will always be walking a thin line between success and failure no matter what difficulty level you want to play. As such, any glitches, sluggishness or errors can cost you dearly.
Despite this, H1Z1 still struggles with a couple of errors. H1Z1 errors range from random crashing, G99 error, error G32 and the H1Z1 game error G29. In this tutorial, we are going to tell you the causes of the G29 glitch and give you some of the most plausible fixes out there right now.
What Causes the G29 Game Error in H1Z1?
The error is generated when there is a faulty connection between your Steam Account and the Daybreak Games account. Sometimes, it could be because the Daybreak servers are experiencing a heavy load or are down but in most cases, it is a connectivity issue with your Steam account.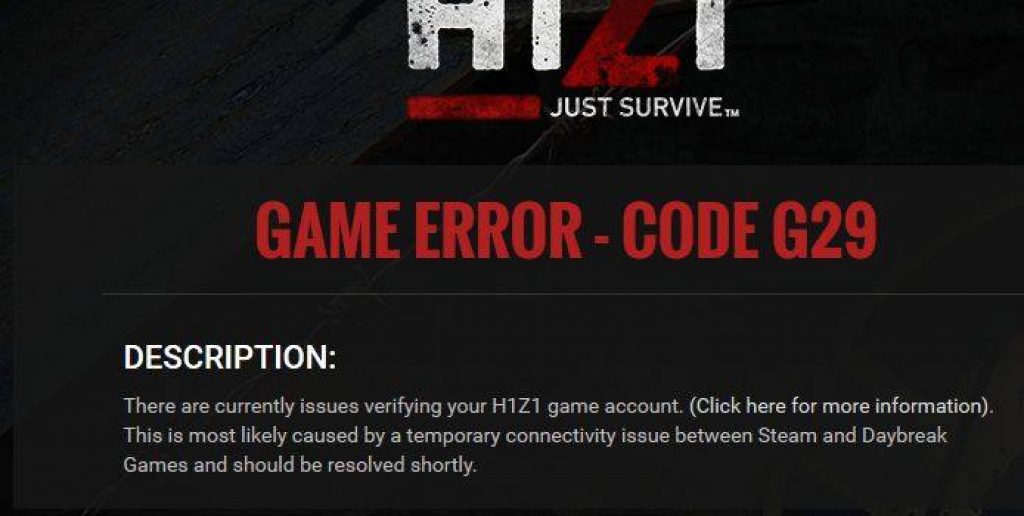 Working Game Error G29 H1Z1 Fixes
The first step to take before starting to troubleshoot is to confirm that you have an active internet connection. My favorite check is by running a ping command on the CMD. Use this command for a continued ping: ping –t 8.8.8.8
The ping command is not necessary when checking your network connection. It just looks cool. You can try accessing a webpage to confirm if you have a working network connection.
READ ALSO: Best H1Z1 Settings for a Perfect Gaming Experience
Once you've confirmed you have a live connection, you can try the following fixes.
Sometimes, you could be experiencing the error because of a temporary issue with Steam or Daybreak games servers. If this is the case, the issue will resolve itself soon. You can check social media of game forums to confirm this by checking if other players are experiencing the same
Confirm that you are logged into H1Z1 through the Steam Library. Launching the game in other ways without logging in could lead to failed authentication hence the G29 error.
Verify the integrity of your game files. Go to the game on your Steam Library, Right Click on it> Select Properties> Select Local Files Tab> Select Verify Integrity of Game Files. This will fix your game if you have corrupted cache or game files
If all the above fails, try running Steam as Administrator. This could fix the problem especially if you are encountering it immediately after installing the game.
H1Z1 developers have released a patch to reduce the chances of the G29 error happening. Installing the latest game patches could significantly boost your game's stability and also get rid of this error if you were running an old version of the game.