How to Charge Nintendo Switch Joy-Con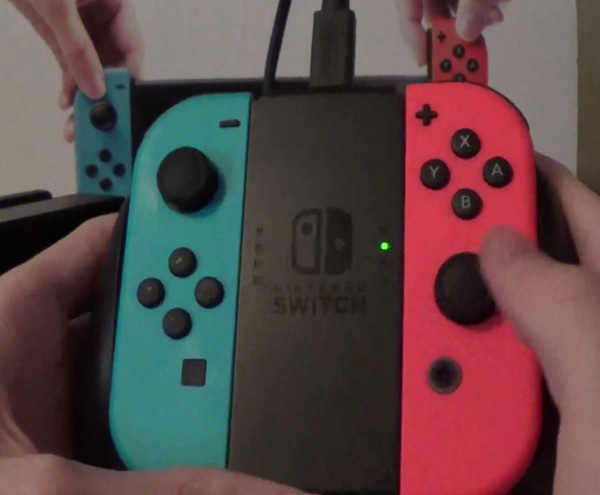 Nintendo has rocked my world of consoles with their all-new advanced console- the Switch. No doubt that the creation of this console ranks among other amazing innovations like wireless phone charging, and wireless PlayStation controllers. In case you did not know, Nintendo is this console giant who has a bunch of amazing handheld/consoles such as the Nintendo 3DS, Nintendo Switch, and the old but famous Game Boy. Well, their latest release, the Switch, will turn you on with its amazing space-age features.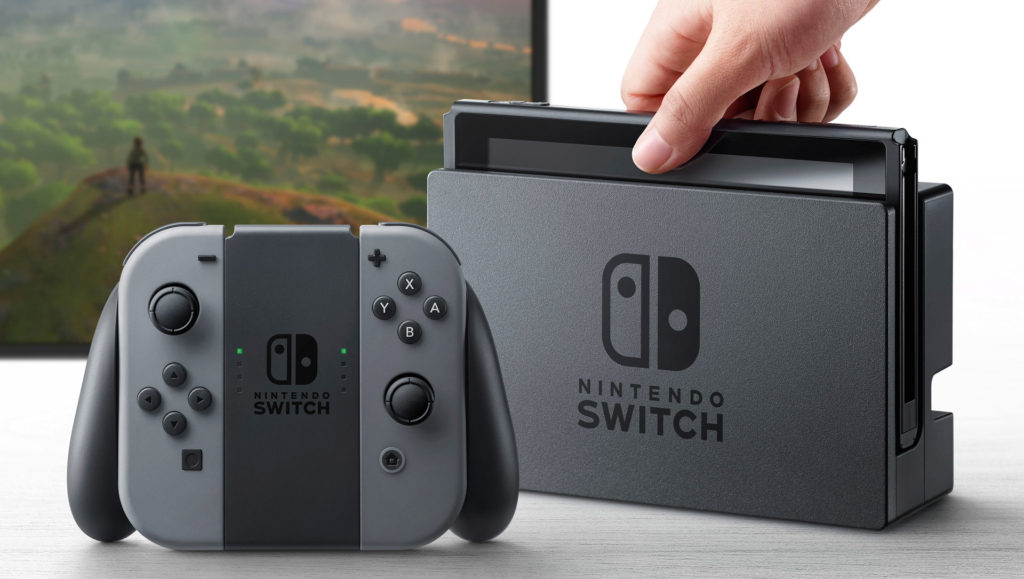 Did you know that you can detach the controllers- known as Joycons- and flip them back in whenever you please? In fact, the technology is so sophisticated that the joycons have their independent rechargeable batteries, in addition to the console's battery power. That must have been a very crafty move from Nintendo.
To say that the detachable joy-cons make the packaging easier would be downright dumb, but hey, it does! Nintendo switch is a handheld console that allows you to detach controllers known as Joycons. While this may be intriguing, there is more design utility that has gone into make such a system possible.
READ ALSO: How to Activate Splatoon 2 Local Multiplayer
The Switch has two detachable controllers which must be charged for use, in addition to charging the console itself. Docking the joycons is as simple as sliding them onto the console rails until you hear that click sound you so crave. To undock the joycons, press the button at the back of the controller to lift them off the console. Careful there as the console might fall off causing the $275 console to fall and shatter.
How to charge the Joy-con controllers
To charge the joycons, you may or may not include the kickstand, based on whether you are actually playing the game or simply letting it rest. In case you are playing a game, ensure the kickstand is off its place. In case you just want to charge the console, ensure you dock in the kickstand. Keep in mind that the kickstand might actually snap off- but not actually break- in case you have not first closed the console.
You can charge the joy-con controllers by hooking them onto the console while it is charging- this will work best for most users since it does not require other accessories. To attach them to the console, simply slide them into their lock positions as you would play a game.
Set up the console: AC power flows to the console to start charging it. You joy-cons can thus be charged using the DC power in your console.
Once they are in position, make sure that your console is plugged in so that they can begin charging. Once their indicators show a battery full icon, you may detach them or wait till the console is fully charged.
Using the Charging Grip/Dock
Alternatively, you can opt for the more expensive way of purchasing a charging grip as an accessory. The grip is not inclusive of your package items- you will incur additional expenses.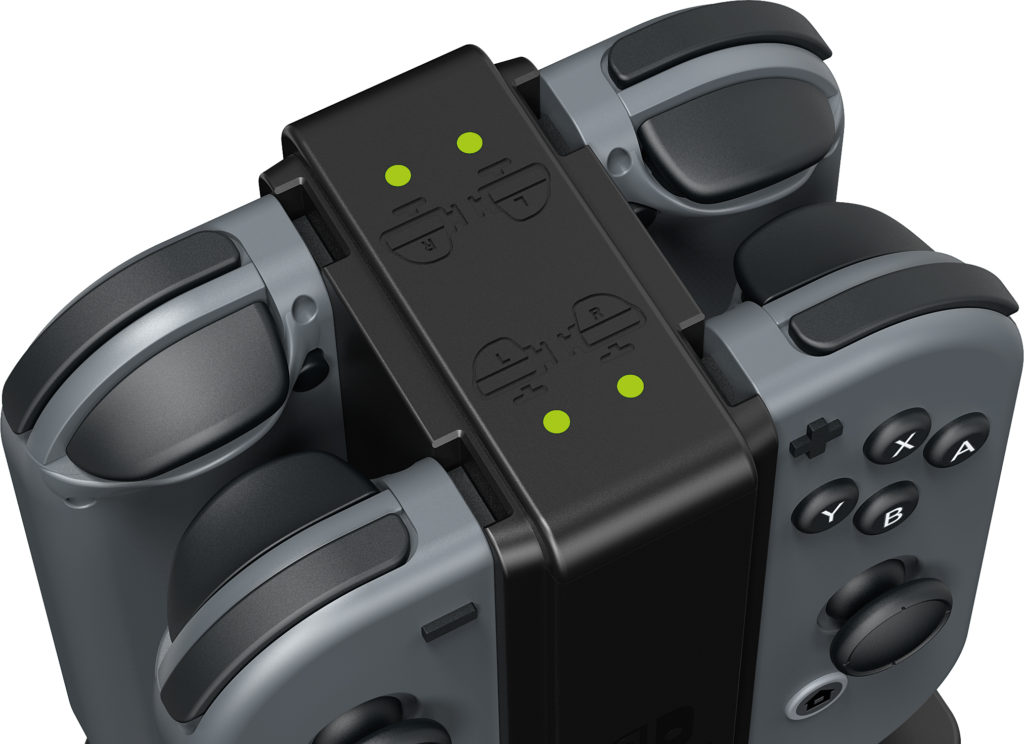 How to connect your Joy-Cons to the charger accessory
The separate joy-con charger accessory is bought separately for $30. It is okay to purchase the controller if you want a faster charging for your joy-cons.
To use it, connect the joy-con to the dock correctly using the controller side symbols on the dock for guidance. Once the controllers are in place, plug a USB to the dock and plug it into your console. You can also plug it directly to the Nintendo Switch AC adapter for faster charging.
How long does it take for Joycons to Charge?
To charge you joy-cons from low battery to maximum charge takes roughly three and a half hours, depending on how low on charge they are at the start.
How long does the battery last during gameplay?
There are a number of factors that come into consideration when draining the battery is concerned. While the Nintendo comes with features such as Bluetooth and Wi-Fi that lay a huge demand on the battery life, standard battery life is reported to be 3 hours by Nintendo.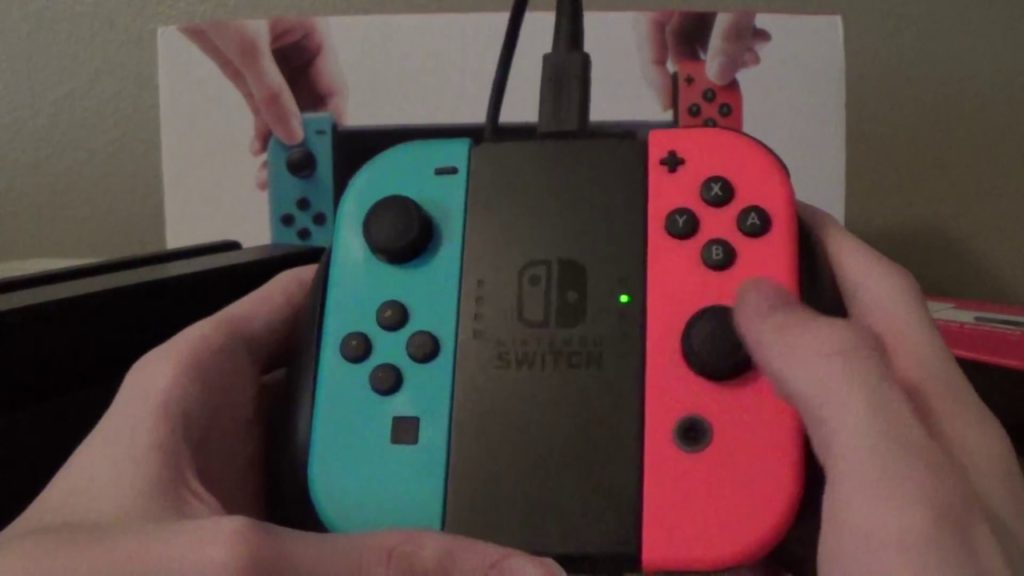 It also depends on the degree of screen brightness. If you play on full brightness, you will definitely get a lower battery life. For a balance between brightness and enjoying your game just fine- try setting the brightness at 50%.
If you are on Wi-Fi, then your battery will drain faster.
100% Brightness and Wi-Fi enabled
-36% after one hour of play
+47% after one hour of charge
50% Brightness and Airplane mode
-31% after one hour of play
+45% after one hour of charge
If you are at 100% brightness and Wi-Fi enabled, you will get a seamless gameplay of 2 hours 45 minutes on a standard game.
If you are at 50% brightness and Airplane mode enabled, you can get an extended gameplay of 3 hours 15 minutes on a standard game. That is 30 minutes longer than the first test where you impose a strain on the battery.