How Many Players is Far Cry 5 Coop and How to Invite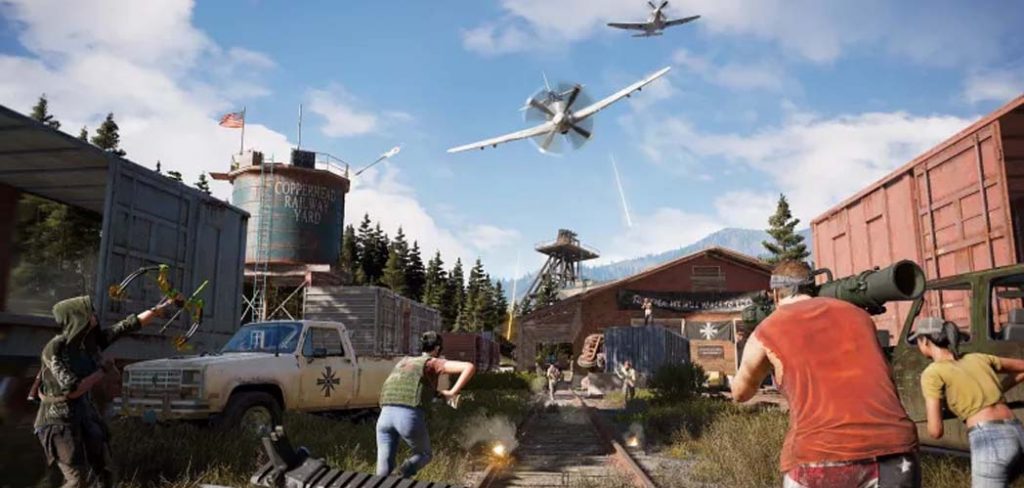 Even though Far Cry 5 skipped couch multiplayer setup, coop enthusiasts can still tackle the full story campaign with their friends online. If you are wondering if all your best friends can fit in one coop extravaganza, we are going to tell you the Far Cry coop max players and how to invite your friends to the game.
Far Cry 5: How Many Players in Co-op?
The number of players depends on which Far Cry 5 coop campaign you are on. The story mode only lets you invite one more person to the game making the max number 2.
If you want to invite more than one person to your game, you need to head over the Far Cry 5 arcade. Though different from the story mode, the Arcade offers a wide range of missions and an immersive map that can even be more interesting than the story mode as long as you have the right friends on your side.
Arcade mode gives you the freedom to invite up to six players to a party.
Couple this with the fact that the Arcade has a map editor and you have what it takes to keep augmenting the game by loading new maps and modes by the day.
Far Cry 5 Coop Highlights
When you invite someone to your game world, they will act as hired guns. Any progress they make in your game world won't transfer to their world. Your friend will only keep character progress like weapon purchases and perks. This means that even though your character will be better when you get back to your game world and that you will still have the same obstacles and challenges to tackle in your world.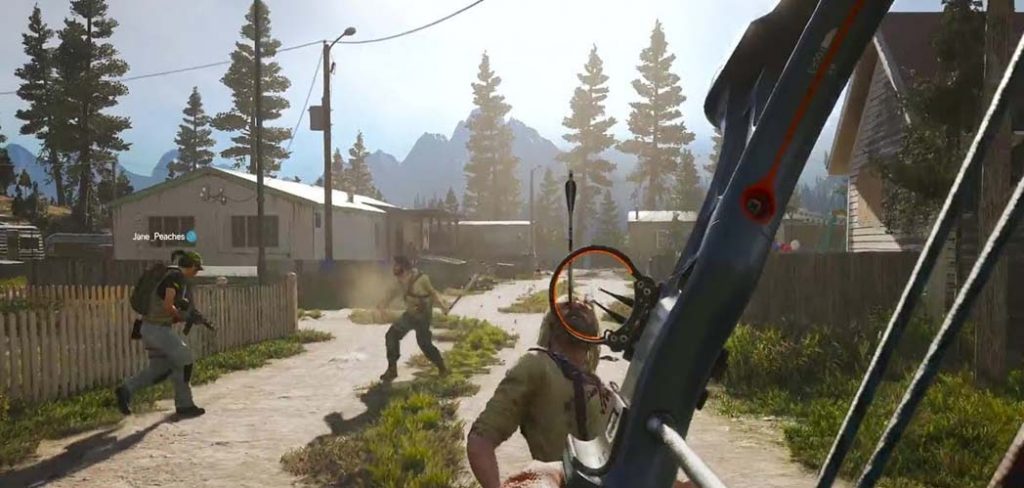 How to Invite Friends to Co-Op
Go to the main menu and press the Touchpad in PS4 or the View button in Xbox one
You will see 'In-Game Party" at the bottom right.
Click on it then click "Invite Player"
Select a friend from your friend's list (only people on your friend's list can be invited)
If you can't fill up your party, you can use the Matchmaking tool to fill up the count
If you are in the game's story mode, just press the View Button on Xbox 1 or the Touchpad in PS4 and scroll to the Online section. Click on Invite Friends.
Remember that if you intend to invite players to multiplayer or perhaps join a multiplayer campaign, you cannot deploy game cheats and hacks when playing alone. This is not only unfair to your opponents but can also result in an account ban.