The Hearthstone Stuck on Finding Opponent Fix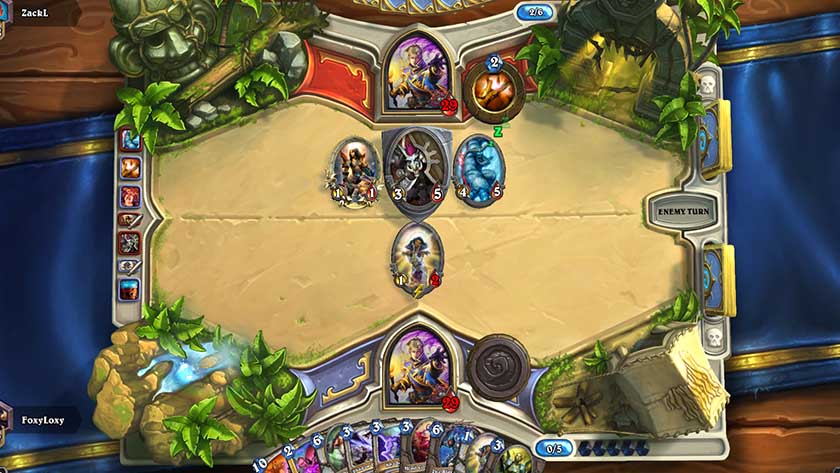 A stick-up when finding an opponent is a common issue to Hearthstone players. The stick-up occurs when Hearthstone matchmaking process fails to match players with their opponents. Even though the process usually matches players roughly when a suitable opponent is not found, players are often stuck as the search wheel spins continuously. In some cases, the cancel button disappears altogether.
This error is caused by various factors:
Router problem which affects connectivity
Graphical glitch
Multi-display gaming
Matchmaking error
Hearthstone in-game settings.
How to fix the error
Usually, this error causes a Hearthstone hidden opponent or a blank display screen. You can manage this situation by performing some do-it-yourself tasks without risking your card packs.
READ ALSO: How Much Data Does Hearthstone Use
Restart the Game
To start with, a primary operation like immediate canceling of the game when there is a matchmaking error is recommended. Then, restart the game. You can as well close the app and restart it.
Adjust Screen Resolution on Load
Another short-term task would be to click Alt + Enter during the game loading process. Thereafter, you can adjust the screen size to eliminate graphical errors.
Use a Single Display Platform
In order to ensure there are no loading errors while in the queue, consider using a single display platform. Multi-displaying needs more hardware which can tamper with your device functionality.
Server Connection Problems
The most prominent cause of Hearthstone matchmaking error is usually a problem in servers or routers. For instance, players in countries from EU often report matchmaking error at the same time of playing the game. In such cases, changing the server is critical. Additionally, contact your network providers and report connectivity problems.
In fixing the finding opponent error, consider restarting the server and flushing the Domain Name System (DNS). This technique is part of a long-term solution for the problem.
Ensure You Have Given the Game All Permissions
Another important task is to go through the in-built game settings and make sure everything is clear. It is equally important to go to your device settings and ensure relevant permissions are granted for the game. Such permissions entail the use of your computer's internet or wireless connection by Hearthstone.
In summary, being stuck on finding opponent can be prevented in subsequent gaming experience by solving the router issues and ensuring that your device settings are configured with the game.