GTA 5 Online Gun, Beach Car and Double XP Bonus as We Gear Up for Thanksgiving
Rockstar Games is already thinking Thanksgiving for its Grand Theft Auto V multiplayer title by launching a new game mode, a premium race and a car to flank the upcoming Thanksgiving offers.
The GTA Online Adversary mode is Kill Quota. It will be open to up to 16 players who can be in either two or four teams. The host will have to choose a loadout (each loadout contains six weapons) that will be used in the game.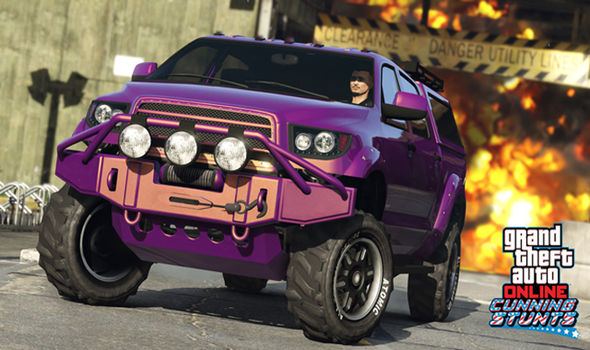 A team must reach a specific kill count before it can move on to the next less powerful weapon level. The team that makes its way through all the six weapons will win. If this doesn't happen, the highest kill counts at the end of the timer will carry the day.
GTA Online Kill Quota Loadout Options
Loadout 1: RPG > Minigun > Special Carbine > Heavy Revolver > Sawed-Off Shotgun > Machete
Loadout 2: Railgun > Combat MG > Musket > Heavy Sniper > Pump Shotgun > Knuckle Duster
Loadout 3: Sweeper Shotgun > Compact Rifle > Mini SMG > Compact Launcher > Double Barreled Shotgun > Pool Cue
Loadout 4: RPG > Railgun > Heavy Shotgun > Advanced Rifle > AP Pistol > Knife
Kill Quota will span seven new maps that are still a mystery. Rockstar will give double GTA cash and RP for participation in the game until November 28.
GTA Online Thanksgiving Bonuses
The double GTA cash and RP bonus extends to Every Bullet Counts, Running Back and Inch by Inch modes if you play them on Thanksgiving Day (November 24)
There's a 25 percent discount on a couple of items until November 28. These will include:
Clothing: Biker Clothing (not including Deadline Outfits) and Tattoos
Weapons: Compact Rifle, Carbine Rifle, Assault Rifle
Vehicles: Buckingham SuperVolito and SuperVolito Carbon
Vehicle Customizations: Rims, Turbo, Liveries, Resprays, Engine Mods
GTA Online Premium Race: High Flier
This time, the premium race, High Flier, seems to be from the Cunning Stunts update. As usual, all participants will earn triple RP while top three position holders will earn impressive GTA cash prizes.
The Thanksgiving is the second biggest update of the month that comes after the Deadline expansion that added that oh-so-amazing Tron inspired racing mode and bike.