GTA Online Halloween Even to Start on Friday With New Bikes, Cars and More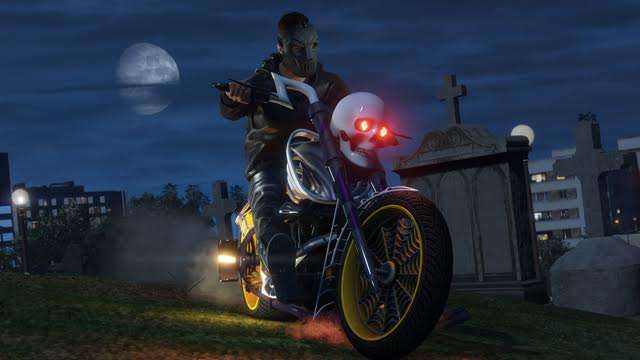 Rockstar Games is already warming up for Halloween. The Grand Theft Auto maker announced special content for GTA Online this Friday. The GTA Halloween event will kick off on October 28th and will try its best to subscribe to the creepy and spooky Halloween spirit.
The GTA Online Halloween update will have a new Lost vs. Damned mode that will turn teams into a pack of devils and angels battling it out for dominion. The mode will have a day-night cycle that transitions every 60 minutes. The devils have more armor, better weapons, and health during the night while angels get the same during the day.
The  Grand Theft Auto 5 themed vehicles from last year's Halloween will be back and Rockstars will hopefully announce any additional vehicles on October 28.
Rockstar has already included a new model of the Pegassi Vortex motorcycle to get you ready for the mega slam. You can find it in your GTA Online game right now. Other than this, the anniversary sale is underway and below are some of the things you can get 30% off until November 7th.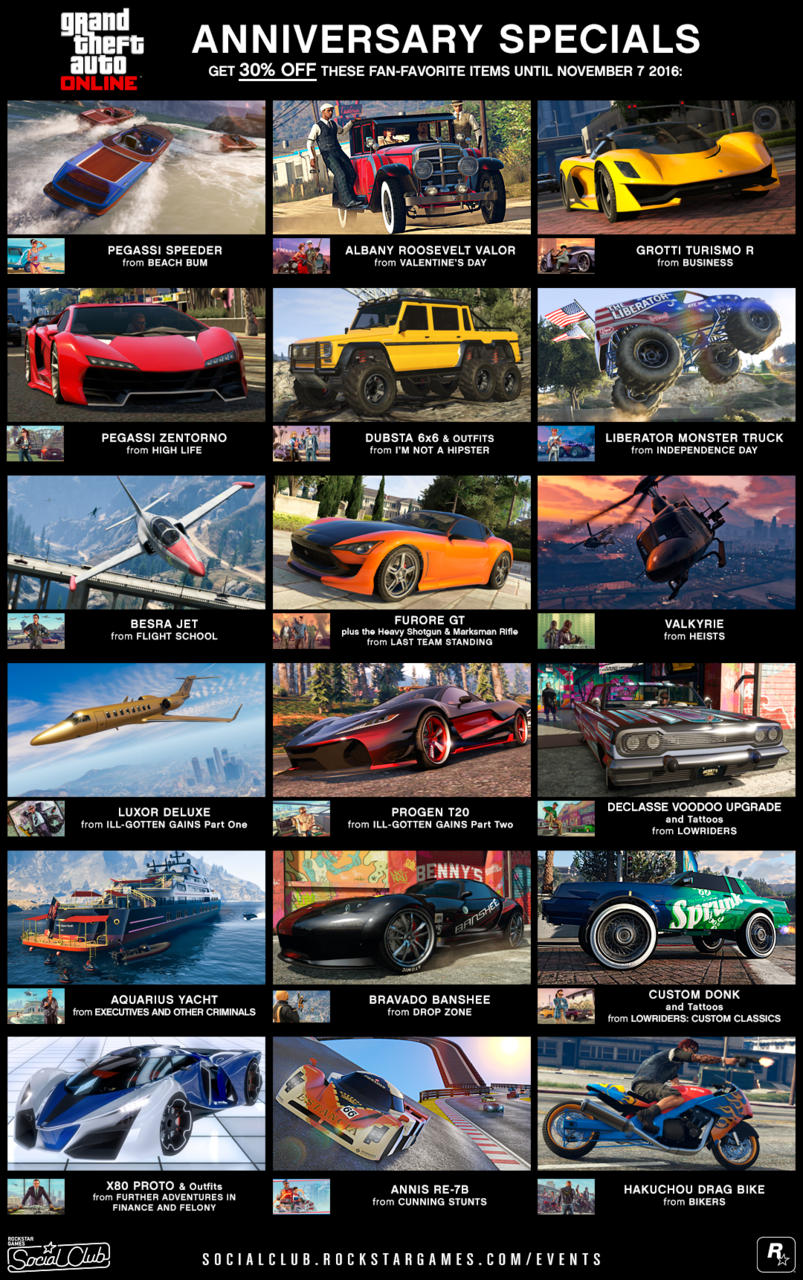 If you log onto GTA Online from your PlayStation 4, PC or Xbox One from now until October 31, you will receive an express $250,000 in GTA money. These funds will show up in your Maze bank before November 4th, just in time for the mega anniversary sale.
If you are keen on gathering more RP, you should drop by GTA Online's premium race. This year's event is dubbed 'Nightlife.' You will need a motorcycle to participate and will get triple RP for showing up while the top three positions will get undisclosed but hefty GTA cash payouts.