Grand Theft Auto V (GTA 5) – Cheat Codes – PS3 and PS4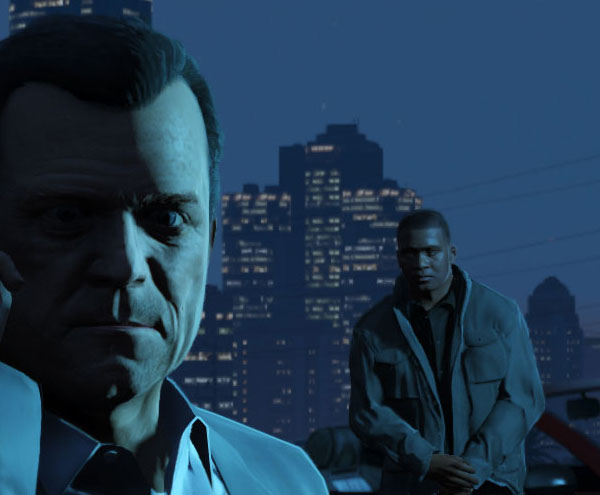 It's time for some more Grand Theft Auto V cheat codes. GTA 5 has been around for 'ages' but it keeps on getting better with each new cheat code release, DLC or online tournament. There is always something new to do in this open world action-adventure piece. Rockstar games created a strong foundation on which modders and other explorative gamers can keep advancing the game and accomplish stunts that are next to impossible.
Even though GTA once rolled out an anti-cheat ban, the fact that players have continued to use cheats long after that proves that this is one of the best things you could ever do in the game. Using the improved mods would be another interesting thing to do if you still don't want to lose your account, rep and most importantly GTA cash
You will find the cheat codes for the PlayStation 3 and PlaySation 4 below.
All cheat codes for GTA V / Grand Theft Auto 5
Please rate, comment and subscribe!
Parachute – Left, Right, L1, L2, R1, R2, R2, Left, Left, Right, L1
Weapons – Triangle, R2, Left, L1, X, Right, Triangle, Down, Square, L1, L1, L1
Max Health and Armor – O, L1, Triangle, R2, X, Square, O, Right, Square, L1, L1, L1
Drunk – Triangle, Right, Right, Left, Right, Square, O, Left
Explosive Round – Right, Left, X, Triangle, R1, O, O, O, L2
Fast Run – Triangle, Left, Right, Right, L2, L1, Square
Fast Swim – Left, Left, L1, Right, Right, R2, Left, L2, Right
Flame Rounds – L1, R1, Square, R1, Left, R2, R1, Left, Square, Right, L1, L1
Invincibility – Right, X, Right, Left, Right, R1, Right, Left, X, Triangle
Recharge Special Ability – X, X, Square, R1, L1, X, Right, Left, X
Skyfall – L1, L2, R1, R2, Left, Right, Left, Right, L1, L2, R1, R2, Left, Right, Left, Right
Super Jump – L2, L2, Square, O, O, L2, Square, Square, Left, Right, X
Lower Wanted Level – R1, R1, O, R2, Right, Left, Right, Left, Right, Left
Higher Wanted Level – R1, R1, O, R2, Left, Right, Left, Right, Left, Right
BMX – Left, Left, Right, Right, Left, Right, Square, Circle, Triangle, R1, R2
Buzzard – O, O, L1, O, O, O, L1, L2, R1, Triangle, O, Triangle
Caddy – O, L1, Left, R1, L2, X, R1, L1, O, X
Comet – R1, O, R2, Right, L1, L2, X, X, Square, R1
Duster – Right ,Left, R1, R1, R1, Left, Triangle, Triangle, X, O, L1, L1
Limo – R2, Right, L2, Left, Left, R1, L1, O, Right
PCJ-600 – R1, Right, Left, Right, R2, Left, Right, Square, Right, L2, L1, L1
Rapid GT – R2, L1, O, Right, L1, R1, Right, Left, O, R2
Sanchez – O, X, L1, O, O, L1, O, R1, R2, L2, L1, L1
Stunt Plane – O, Right, L1, L2, Left, R1, L1, L1, Left, Left, X,Triangle
Trashmaster – O, R1, O, R1, Left, Left, R1, L1, O, Right
Change Weather – R2, X, L1, L1, L2, L2, L2, Square
Moon Gravity – Left, Left, L1, R1, L1, Right, Left, L1, Left
Slippery Streets – Triangle, R1, R1, Left, R1, L1, R2, L1
Slow Motion – Triangle, Left, Right, Right, Square, R2, R1