Does Graveyard Keeper Have Controller Support?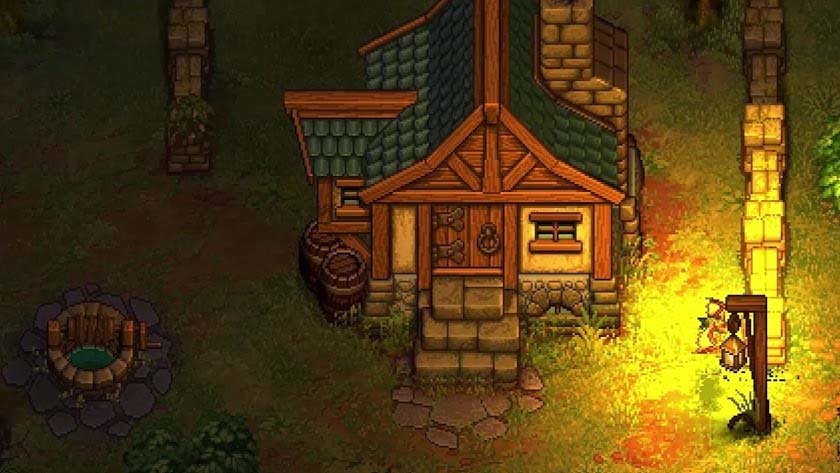 Building and managing your graveyards in Graveyard Keeper will most likely feel like farming fruit and vegetables in Stardew Valley. In most cases, you will be managing resources, trying to impress the local population, farming groups and crafting important equipment. Chances of being involved in a heated fight that needs almost impulsive game control inputs to survive the day will almost be nonexistent.
Such a setting begs for controller support or compatibility so that you can sit back on your chair and enjoy the game as opposed to sitting upright with one hand over the keyboard and another on the mouse.
READ ALSO: Graveyard Keeper Cheats, Tips and Tricks
Since the game released on Steam targeting PC users, there isn't solid support for controller use so far. The developer, Lazy Bear Games, did, however, hint at an Xbox version of the game meaning that we will soon get controller support on the PC version too.

As of now, your only option to getting 100 percent controller support on Graveyard Keeper is by using an emulator to map your controller keys to actual keyboard keystrokes.
How to a Controller on Graveyard Keeper
This quick guide will show you how to use an emulator and the Xbox controller to enjoy Graveyard Keeper using a controller before the official support is released.
Head over to Keysticks.net and download a copy of Keysticks
Install Keysticks
Download this custom Keysticks controller profile (will save you the time of having to map your own keystrokes – credits to Touriste)
Copy the custom Keysticks profile to c:\users\yourname\Documents\Keysticks\Profiles
Launch Keysticks app
Load the profile named Graveyard Keeper Alpha (you will only see it if you saved the custom Keysticks profile correctly in the step above)
The custom controls mapped on your controller will be as shown in the image below. In addition to that, use the right stick for all mouse actions (in menus and dialogs) and use the RB key to emulate the left click.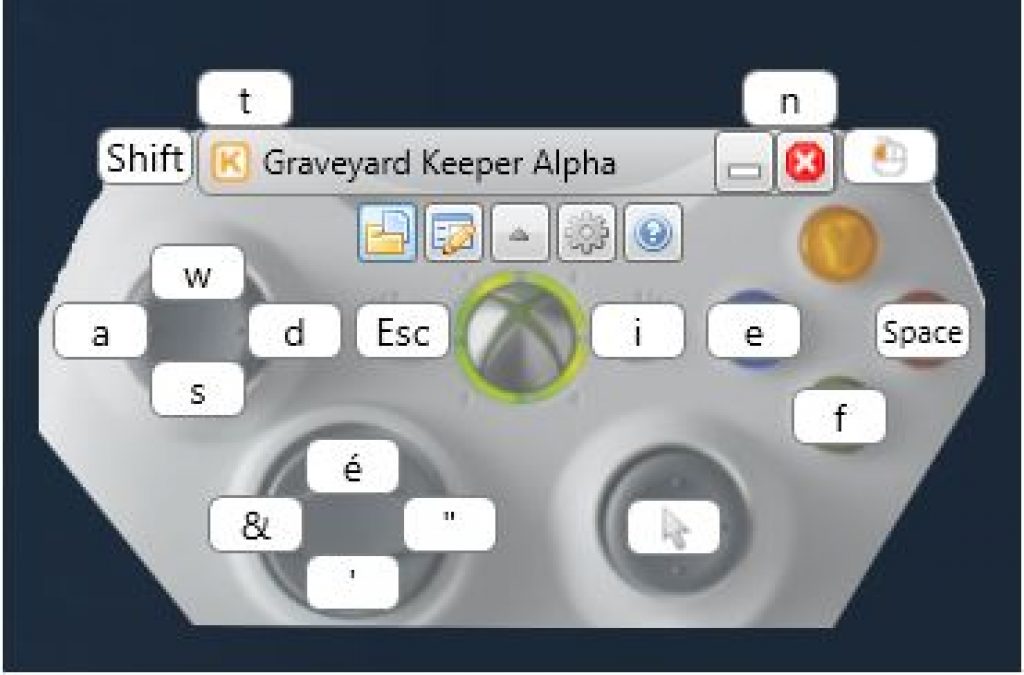 This will be a good makeshift controller support solution for Graveyard Keeper as we wait for Lazy Bear Games to finish programming and testing native controller support for the game. You can now scavenge for resources in relative comfort if you don't fancy playing on your keyboard that much.