Gears of War Has Local Co-Op with Splitscreen – Playing With Friends Isn't Dead Yet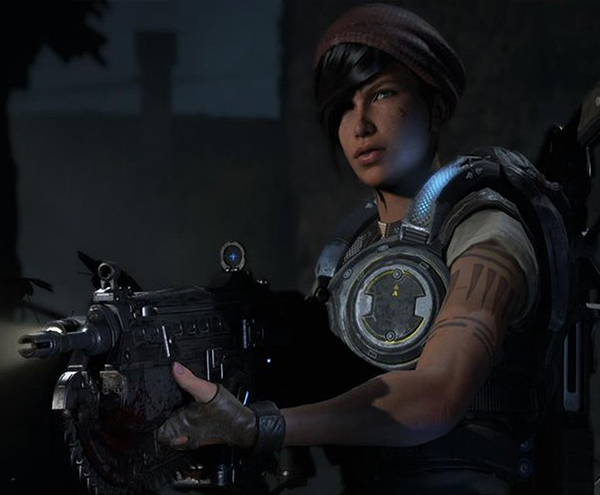 Many game developers are ditching the idea of a local co-op or split screen multiplayer in favor of the more lucrative online multiplayer campaigns. Even though the shift isn't faring so far, Gears of War feels that you still need your best friend by your side if you hope to stand a chance against the swarms.
Is Gears of War 4 Split Screen? Yes. It is. You can play local co-op with a second player. Not as impressive as the 4 player couch co op we would love but the good times are still here.
The whole local co-op, split screen, and even online multiplayer concept echo the game's slogan; Never Fight Alone.
Gears of War 4 Split Screen Details
Local co-op (splitscreen): up to two players
Online co-op: up to 5 players
Combined local and online co-op: up to 2 players, online or local
LAN Play or System Link: up to 2 players
When on co-op, you will get extras like:
A co-op campaign
Co-op specific content
Free drop in/drop out capabilities
The much coveted splitscreen experience
The co op experience will include Windows 10 PC gamers
The Coalition might have reduced the local co-op powers from 4 to two but it is still a great homage to what makes Gears of War what it is. The freedom to complete the game with a friend you can see and chat with face to face is something that is growing scarce in the modern gaming trends.
Even though publishers like Nintendo still make co-op a crucial part of their game strategy, others are quickly moving away and embracing the easier to implement, update and keep alive online multiplayer strategy.
Games like Assassin's Creed and Halo 5 would have been better with a local co-op but the developer is no longer interested.
Nonetheless, The Coalition's decision to make such room in the game and still create unique content for the co-op gameplay has given Gears of War 4 a depth that will keep it around for a while. I have a feeling the game will earn a slot in my top modern games that will still give you the local co-op or split screen experience.