Get Free Games With the Xbox Games With Gold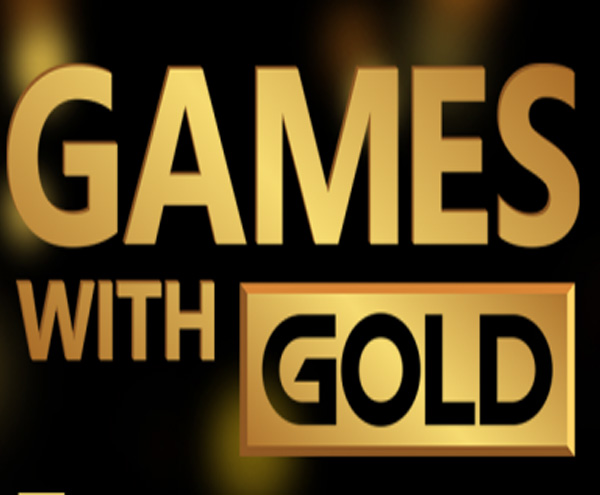 The Microsoft 's Xbox Games With Gold is the right counter to Sony's PlayStation Plus program. Being a member of this elite club will give you access to free games at the Xbox Store. Couple this with the frequent discounts you get on games and you'll see why being a member will save you some bucks – especially if you are a heavy gamer.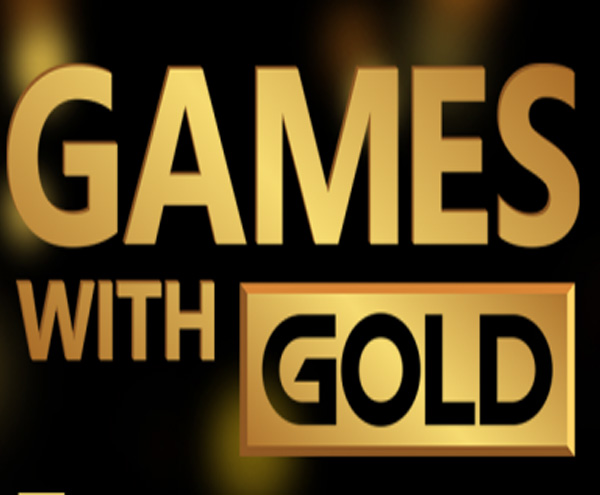 How to Get Your Free Xbox Games With Gold
The trick is to log into your console or Xbox Marketplace and 'purchase' the free game while the game offer lasts. The fact that Games With Gold is available on both Xbox 360 and Xbox One makes it a mutually inclusive way to get those free titles as long as you have the Xbox.
Xbox Games With Gold offers four free games each month. Traditionally, two games are available for around two weeks. The games will be distributed amongst the two console and Microsoft will sometimes change the roster count as they please.
To qualify, you have to complete the online 'purchase' to secure the game. I call it 'purchase' since you have to go through the entire purchase procedure only that the price will be $0. You don't have to download the game immediately after the purchase. It will remain in your account long after the free offer period is over.
If you find this limiting, you could try these third party alternatives that will get you Xbox 360 or Xbox One games for free.
Xbox Games With Gold has been around for a while and has always delivered. Here is a list of games recently gone free on this offer and a regular price column to show you just how much you would save when you get them for free.
| TITLE | PLATFORM | GWG RELEASE | ORIG. RELEASE | REG. PRICE |
| --- | --- | --- | --- | --- |
| Burnout Paradise | Xbox 360 | 2016-12-16 | 2008-01-22 | $14.99 |
| Outlast | Xbox One | 2016-12-16 | 2014-06-19 | $19.99 |
| Outland | Xbox 360 | 2016-12-01 | 2011-04-27 | $9.99 |
| Sleeping Dogs: Definitive Edition | Xbox One | 2016-12-01 | 2014-10-14 | $29.99 |
| Far Cry 3: Blood Dragon | Xbox 360 | 2016-11-16 | 2013-04-30 | $14.99 |
| Murdered: Soul Suspect | Xbox One | 2016-11-16 | 2014-06-03 | $19.99 |
| The Secret of Monkey Island: SE | Xbox 360 | 2016-11-01 | 2009-07-15 | $9.99 |
| Super Dungeon Bros | Xbox One | 2016-11-01 | 2016-10-31 | $14.99 |
| I Am Alive | XBLA | 2016-10-16 | 2012-03-07 | $14.99 |
| The Escapists | Xbox One | 2016-10-16 | 2015-02-13 | $19.99 |
| MX vs ATV Reflex | Xbox 360 | 2016-10-01 | 2009-12-01 | $29.99 |
| Super Mega Baseball: Extra Innings | Xbox One | 2016-10-01 | 2015-08-14 | $19.99 |
| Mirror's Edge | Xbox 360 | 2016-09-16 | 2008-11-11 | $14.99 |
| Assassin's Creed Chronicles: China | Xbox One | 2016-09-16 | 2015-04-21 | $9.99 |
| Forza Horizon | Xbox 360 | 2016-09-01 | 2012-10-23 | $19.99 |
| Earthlock: Festival of Magic | Xbox One | 2016-09-01 | 2016-09-01 | N/A |
| Beyond Good & Evil HD | Xbox 360 | 2016-08-16 | 2011-03-02 | $14.99 |
| WWE 2K16 | Xbox One | 2016-08-16 | 2015-10-27 | $39.99 |
| Spelunky | Xbox 360 | 2016-08-01 | 2012-07-04 | $19.99 |
| Warriors Orochi 3 Ultimate | Xbox One | 2016-08-01 | 2014-09-02 | $59.99 |
| TRON: Evolution | Xbox 360 | 2016-07-16 | 2010-12-07 | $14.99 |
| Tumblestone | Xbox One | 2016-07-16 | 2016-07-12 | $19.99 |
| Tom Clancy's Rainbow Six Vegas 2 | Xbox 360 | 2016-07-01 | 2008-03-18 | $19.99 |
| The Banner Saga 2 | Xbox One | 2016-07-01 | 2016-07-01 | $19.99 |
| XCOM: Enemy Unknown | Xbox 360 | 2016-06-16 | 2012-10-12 | $39.99 |
| The Crew | Xbox One | 2016-06-16 | 2014-12-02 | $29.99 |
| Super Meat Boy | XBLA | 2016-06-01 | 2010-10-20 | $14.99 |
| Goat Simulator | Xbox One | 2016-06-01 | 2015-04-17 | $9.99 |
| Peggle | XBLA | 2016-05-16 | 2009-03-11 | $9.99 |
| Costume Quest 2 | Xbox One | 2016-05-16 | 2014-10-29 | $14.99 |
| GRID 2 | Xbox 360 | 2016-05-01 | 2013-05-28 | $24.99 |
| Defense Grid 2 | Xbox One | 2016-05-01 | 2014-09-24 | $14.99 |
| Saints Row IV | Xbox 360 | 2016-04-16 | 2013-08-20 | $34.99 |
| Sunset Overdrive | Xbox One | 2016-04-16 | 2014-10-28 | $29.99 |
| Dead Space | Xbox 360 | 2016-04-01 | 2008-10-13 | $14.99 |
| The Wolf Among Us | Xbox One | 2016-04-01 | 2014-11-04 | $24.99 |
| Borderlands | Xbox 360 | 2016-03-16 | 2009-10-20 | $19.99 |
| Lords of the Fallen | Xbox One | 2016-03-16 | 2014-10-28 | $39.99 |
| Supreme Commander 2 | Xbox 360 | 2016-03-01 | 2010-03-16 | $29.99 |
| Sherlock Holmes: Crimes and Punishment | Xbox One | 2016-03-01 | 2014-09-30 | $29.99 |
| Gears of War 2 | Xbox 360 | 2016-02-16 | 2008-11-07 | $19.99 |
| Styx: Master of Shadows | Xbox One | 2016-02-16 | 2014-10-08 | $29.99 |
| Sacred Citadel | XBLA | 2016-02-01 | 2013-04-17 | $9.99 |
| Hand of Fate | Xbox One | 2016-02-01 | 2015-02-18 | $19.99 |
| Deus Ex: Human Revolution | Xbox 360 | 2016-01-16 | 2011-08-23 | $14.99 |
| ZHEROS | Xbox One | 2016-01-16 | 2016-01-16 | N/A |
| DiRT Showdown | Xbox 360 | 2016-01-01 | 2012-06-12 | $14.99 |
| Killer Instinct: Ultra Edition Season One | Xbox One | 2016-01-01 | 2013-11-22 | $39.99 |
| Operation Flashpoint: Dragon Rising | Xbox 360 | 2015-12-16 | 2009-10-06 | $9.99 |
| Sacred 3 | Xbox 360 | 2015-12-16 | 2014-08-05 | $19.99 |
| Thief | Xbox One | 2015-12-16 | 2014-02-25 | $29.99 |
| Castlestorm | Xbox 360 | 2015-12-01 | 2013-05-29 | $9.99 |
| The Incredible Adventures of Van Helsing | Xbox One | 2015-12-01 | 2015-12-01 | $14.99 |
| Knight Squad | Xbox One | 2015-11-16 | 2015-11-16 | $14.99 |
| Dungeon Siege III | Xbox 360 | 2015-11-16 | 2011-06-21 | $19.99 |
| Pneuma: Breath of Life | Xbox One | 2015-11-01 | 2015-02-27 | $19.99 |
| DiRT 3 | Xbox 360 | 2015-11-01 | 2011-05-24 | $24.99 |
| The Walking Dead: The Complete First Season | Xbox One | 2015-10-16 | 2014-10-14 | $24.99 |
| The Walking Dead: The Complete First Season | Xbox 360 | 2015-10-16 | 2012-12-11 | $24.99 |
| Metal Gear Solid V: Ground Zeros | Xbox 360 | 2015-10-01 | 2014-03-18 | $19.99 |
| Valiant Hearts: The Great War | Xbox One | 2015-10-01 | 2014-06-24 | $14.99 |
| Crysis 3 | Xbox 360 | 2015-09-16 | 2013-02-19 | $19.99 |
| Battlestations Pacific | Xbox 360 | 2015-09-01 | 2009-05-12 | $24.99 |
| The Deer God | Xbox One | 2015-09-01 | 2015-09-01 | $14.99 |
| Tomb Raid: Definitive Edition | Xbox One | 2015-09-01 | 2014-01-28 | $29.99 |
| Metro: Last Light | Xbox 360 | 2015-08-16 | 2013-05-14 | $19.99 |
| How to Survive: Storm Warning Edition | Xbox One | 2015-08-16 | 2014-10-29 | $19.99 |
| Metro 2033 | Xbox 360 | 2015-08-01 | 2012-10-16 | $19.99 |
| Metal Gear Solid V: Ground Zeros | Xbox One | 2015-08-01 | 2014-03-18 | $19.99 |
| Gears of War 3 | Xbox 360 | 2015-07-16 | 2011-09-20 | $19.99 |
| So Many Me | Xbox One | 2015-07-16 | 2015-07-16 | $14.99 |
| Plants vs. Zombies | XBLA | 2015-07-01 | 2009-05-05 | $14.99 |
| Assassin's Creed IV: Black Flag | Xbox One | 2015-07-01 | 2013-10-29 | $29.99 |
| Thief | Xbox 360 | 2015-06-16 | 2014-02-25 | $29.99 |
| Just Cause 2 | Xbox 360 | 2015-06-01 | 2010-03-23 | $14.99 |
| Massive Chalice | Xbox One | 2015-06-01 | 2015-06-01 | $19.99 |
| F1 2013 | Xbox 360 | 2015-05-16 | 2013-10-08 | $39.99 |
| Mafia II | Xbox 360 | 2015-05-01 | 2010-08-23 | $19.99 |
| CastleStorm: Definitive Edition | Xbox One | 2015-05-01 | 2014-09-23 | $14.99 |
| Army of Two: The Devil's Cartel | Xbox 360 | 2015-04-16 | 2013-03-26 | $19.99 |
| Assassin's Creed IV: Black Flag | Xbox 360 | 2015-04-16 | 2013-10-29 | $19.99 |
| Terraria | XBLA | 2015-04-01 | 2011-05-16 | $14.99 |
| Gears of War: Judgment | Xbox 360 | 2015-04-01 | 2013-03-19 | $19.99 |
| Child of Light | Xbox One | 2015-04-01 | 2014-04-30 | $14.99 |
| Pool Nation FX | Xbox One | 2015-04-01 | 2015-04-01 | $9.99 |
| BioShock Infinite | Xbox 360 | 2015-03-16 | 2013-03-26 | $29.99 |
| Rayman Legends | Xbox One | 2015-03-01 | 2014-02-18 | $39.99 |
| Tomb Raider (2013) | Xbox 360 | 2015-03-01 | 2013-03-05 | $19.99 |
| Sniper Elite V2 | Xbox 360 | 2015-02-16 | 2012-05-02 | $29.99 |
| #IDARB | Xbox One | 2015-02-01 | 2015-02-01 | $14.99 |
| Brothers: A Tale of Two Sons | XBLA | 2015-02-01 | 2013-08-07 | $14.99 |
| The Witcher 2: Assassins of Kings | Xbox 360 | 2015-01-16 | 2012-04-17 | $29.99 |
| MX vs. ATV Alive | Xbox 360 | 2015-01-01 | 2011-05-10 | $19.99 |
| D4: Dark Dreams Don't Die | Xbox One | 2015-01-01 | 2014-09-19 | $14.99 |
| SSX | Xbox 360 | 2014-12-16 | 2012-02-28 | $19.99 |
| Worms Battlegrounds | Xbox One | 2014-12-01 | 2014-06-03 | $24.99 |
| The Raven: Legacy of a Master Thief | XBLA | 2014-12-01 | 2013-12-04 | $9.99 |
| Red Faction: Guerrilla | Xbox 360 | 2014-11-16 | 2009-06-02 | $19.99 |
| Viva Piñata: Trouble in Paradise | Xbox 360 | 2014-11-01 | 2008-09-02 | $14.99 |
| Volgarr the Viking | Xbox One | 2014-11-01 | 2014-11-01 | $9.99 |
| Darksiders II | Xbox 360 | 2014-10-16 | 2012-08-14 | $49.99 |
| Chariot | Xbox One | 2014-10-01 | 2014-10-01 | $14.99 |
| Battlefield: Bad Company 2 | Xbox 360 | 2014-10-01 | 2010-03-02 | $19.99 |
| Halo: Reach | Xbox 360 | 2014-09-16 | 2010-09-14 | $24.99 |
| Super Time Force | Xbox One | 2014-09-01 | 2014-05-14 | $14.99 |
| Crimson Dragon (Repeat) | Xbox One | 2014-09-01 | 2013-11-22 | $19.99 |
| Monaco: What's Yours is Mine | XBLA | 2014-09-01 | 2013-05-10 | $14.99 |
| Dishonored | Xbox 360 | 2014-08-16 | 2012-10-09 | $19.99 |
| Motocross Madness | XBLA | 2014-08-01 | 2013-04-10 | $9.99 |
| Strike Suit Zero | Xbox One | 2014-08-01 | 2013-01-23 | $19.99 |
| Crimson Dragon | Xbox One | 2014-08-01 | 2013-11-22 | $19.99 |
| BattleBlock Theater | XBLA | 2014-07-16 | 2013-04-03 | $14.99 |
| Guacamelee! STCE | Xbox One | 2014-07-01 | 2014-07-01 | $14.99 |
| Max: The Curse of Brotherhood | Xbox One | 2014-07-01 | 2013-12-20 | $14.99 |
| Gotham City Imposters | XBLA | 2014-07-01 | 2012-02-08 | $14.99 |
| Halo: Spartan Assault | Xbox One | 2014-06-16 | 2013-12-24 | $9.99 |
| Charlie Murder | XBLA | 2014-06-16 | 2013-08-14 | $9.99 |
| Super Streetfighter IV Arcade Edition | Xbox 360 | 2014-06-16 | 2011-06-28 | $29.99 |
| Max: The Curse of Brotherhood | Xbox One | 2014-06-01 | 2013-12-30 | $14.99 |
| Dark Souls | Xbox 360 | 2014-06-01 | 2011-10-04 | $19.99 |
| Saints Row: The Third | Xbox 360 | 2014-05-16 | 2011-11-15 | $19.99 |
| Dust: An Elysian Tail | XBLA | 2014-05-01 | 2012-08-15 | $14.99 |
| Deadlight | XBLA | 2014-04-16 | 2012-08-01 | $14.99 |
| Hitman: Absolution | Xbox 360 | 2014-04-01 | 2012-11-20 | $19.99 |
| Dungeon Defenders | XBLA | 2014-03-16 | 2011-10-19 | $14.99 |
| Civilization Revolution | Xbox 360 | 2014-03-01 | 2008-07-08 | $29.99 |
| Toy Soliders: Cold War | XBLA | 2014-02-16 | 2011-08-17 | $14.99 |
| Dead Island | Xbox 360 | 2014-02-01 | 2011-09-06 | $19.99 |
| Lara Croft and the Guardian of Light | XBLA | 2014-01-16 | 2010-08-10 | $14.99 |
| Sleeping Dogs | Xbox 360 | 2014-01-01 | 2012-08-14 | $19.99 |
| Shoot Many Robots | XBLA | 2013-12-16 | 2012-03-14 | $9.99 |
| Gears of War | Xbox 360 | 2013-12-01 | 2006-11-07 | $19.99 |
| Iron Brigade | XBLA | 2013-11-16 | 2011-06-22 | $9.99 |
| A World of Keflings | XBLA | 2013-11-01 | 2010-12-22 | $9.99 |
| Halo 3 | Xbox 360 | 2013-10-16 | 2007-09-25 | $14.99 |
| Might & Magic: Clash of Heroes | XBLA | 2013-10-01 | 2011-04-13 | $14.99 |
| Tom Clancy's Rainbow Six: Vegas | Xbox 360 | 2013-09-16 | 2006-11-22 | $19.99 |
| Magic: The Gathering | XBLA | 2013-09-01 | 2012-06-20 | $9.99 |
| Dead Rising 2: Case Zero | DLC | 2013-08-16 | 2010-08-31 | $4.99 |
| Dead Rising 2 | Xbox 360 | 2013-08-16 | 2010-09-28 | $29.99 |
| Crackdown | Xbox 360 | 2013-08-01 | 2007-02-20 | $14.99 |
| Assassin's Creed II | Xbox 360 | 2013-07-16 | 2009-11-17 | $19.99 |
| Defense Grid | XBLA | 2013-07-01 | 2009-09-02 | $9.99 |
| Fable III | Xbox 360 | 2013-06-10 | 2010-10-26 | $14.99 |