Fixing PUBG Mobile Device Not Supported Error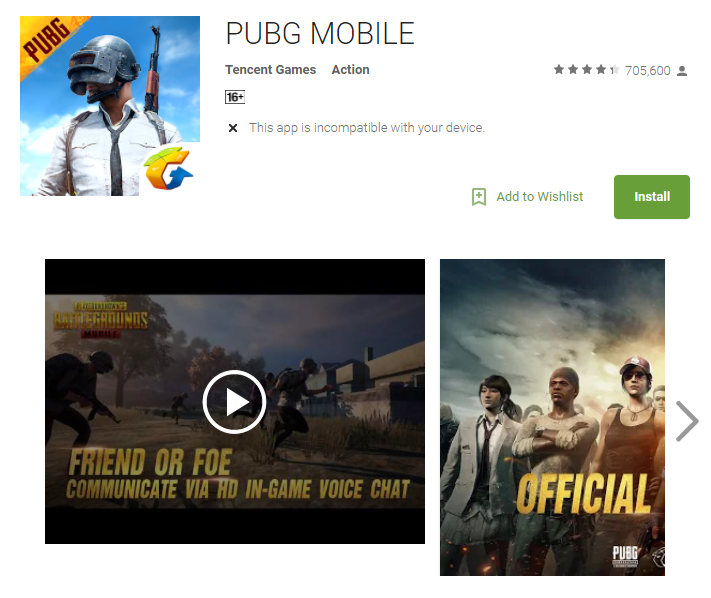 PUBG Mobile has been quite the sensation since it went live globally. While many expected the game to be available to virtually all Android users running a decent phone, the 'mobile device not supported' error on Google Play has proven many people otherwise.
There is a wide range of capable devices that aren't supported by yet. While Tencent Games might be working to extend compatibility, this little glitch has forced many eager players to turn into third-party solutions to enjoy PUBG Mobile.
The most popular workaround has been running PUBG Mobile on PC using an emulator. We did a quick guide on how to do this and also discussed some ethical issues since running PUBG mobile on PC gives you some cheat like powers.
What if you just want to run the game on mobile and don't want anything to do with PC workarounds?
Well. There are two options but there is no guarantee that they will give you a glitchless game. If you want 100% support, just wait and hope the developers release a version that supports your Android phone.
Option 1: Download from Third Party Links
This is a fast way to go around the Google Play store device selection. You will have to enable installation of APK from third-party platforms and be wary of corrupted APKs since you won't have Google to scan the APKs you download from other websites.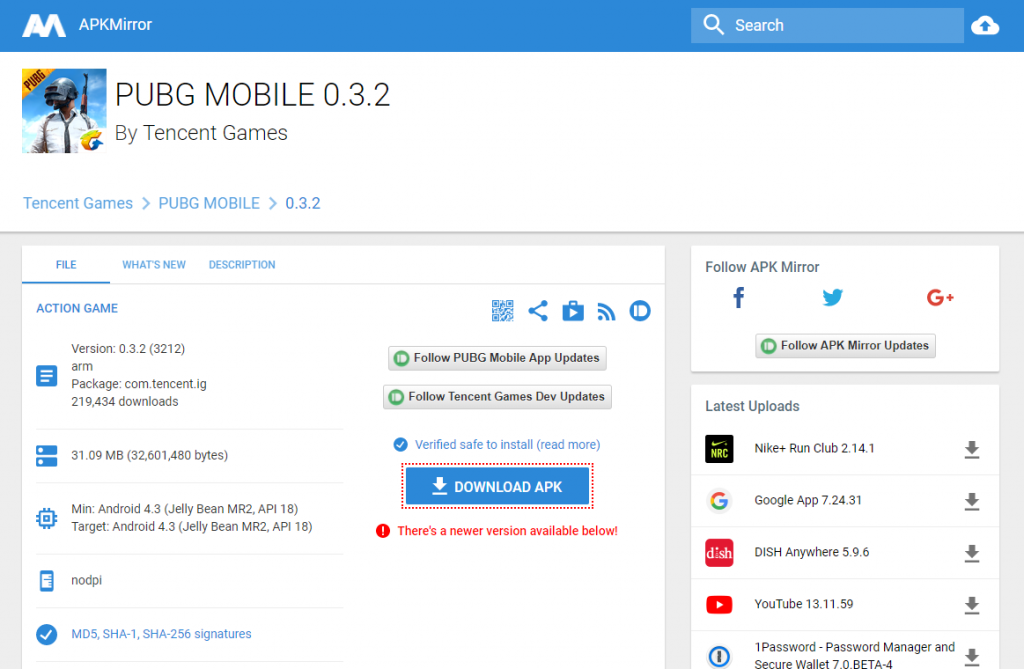 Option 2: Trick Google into Thinking You're Using a Different Phone
If your device is rooted and the idea of third party downloads gives you goose bumps, you can use BuildProp Editor to change your phone details.
Download BuildProp Editor from Google Play store
Open the app and grant it SuperUser permission
Click on the edit pen
Look for the line describing your device model (ro.product.model="model")
Change the value to model name of a supported device, for instance, SM-G930 (Samsung Galaxy S7 variant)
Save and exit
Restart your phone and try installing PUBG Mobile again. You won't get the warning again.
Check out the video guide at the end of this post for a visual walkthrough.
The funny thing is the incompatibility error isn't due to hardware shortcomings. PUBG Mobile is compatible with over 500 Android devices running Android 5.1.1 or later and with 2GB RAM.
Most of the supported phones tend to be flagship devices of the current year and yesteryears. Other unpopular models aren't supported no matter how impressive their hardware is.
As for iOS, PUBG mobile can run on most of the devices in the market right now. The game will run on iPhone 5s and above, iPad Mini 2 or the iPad Air as long as the devices are using iOS 9 or later. PUBG won't work if your iDevice is Jailbroken.