Far Cry 5 is without any doubt a great addition to the Far Cry franchise. Even though the game isn't related to its predecessor, Far Cry 4, it still packs all the goodies we loved in the previous game and so much more. As an action-adventure game, there are so many possibilities meaning that most players will want to replay the game so that they can unlock all the different endings.
Toiling through a tough action adventure every other time can be time-consuming. This is where Far Cry 5 cheat codes or trainers come in. You can use them to attain God mode, unlimited ammo and unlock other features that will make the game more bearable.
READ ALSO: Far Cry 5 Hare Locations: Hunting Guides
Don't use these cheats if you plan on playing online multiplayer campaigns. You will spoil the fun for other gamers and can also get banned
Far Cry 5 Blocks Cheat Engine Out of the Box
The go-to offline cheating platform for PC games, Cheat Engine, is blocked on Far Cry 5. The game won't launch as long as you have Cheat Engine running on your PC. A quick workaround will help your deploy cheats for Far Cry 5 from Cheat Tables and even fish around for your own hacks if you know how to use Cheat Engine.
You can use our beginner's guide to Cheat Engine if this is your first time using it.
Far Cry 5 developers frown upon cheats and trainers. Ensure that you save your game progress and only deploy cheats on an offline copy of the game you wouldn't mind corrupting.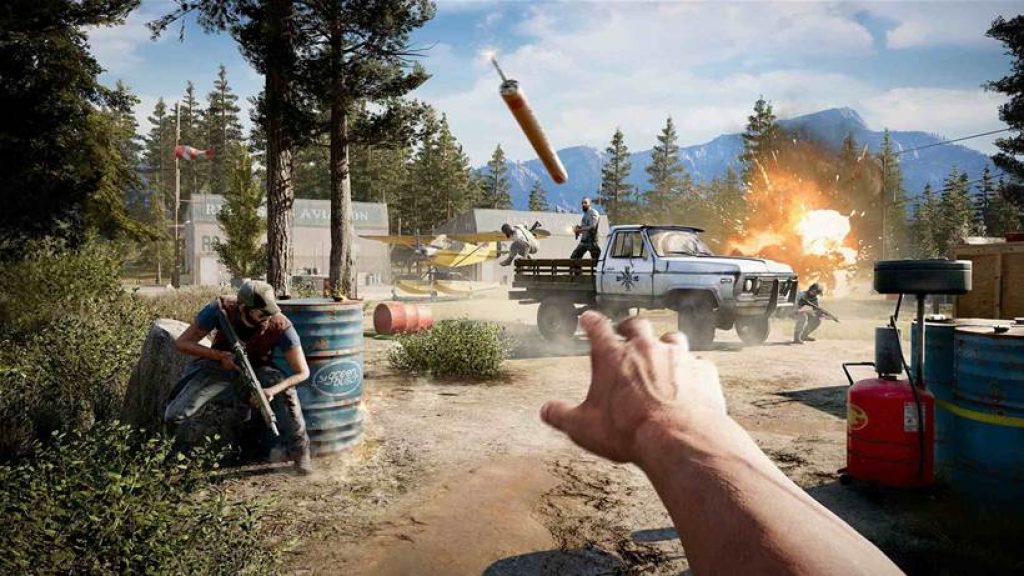 Bypassing Far Cry 5 Cheat Engine Block
The instinctive step most gamers take to disable the block is removing the EasyAntiCheat_x64.dll from the installation folder. While this sounds sensible, it will throw your game into an infinite loading loop and you won't enjoy any God mode or unlimited ammo.
The best solution to the problem is in disabling EAC via launch parameter just as we used to do with Ubisoft's Watch Dogs 2.  To do this:
Ensure that uPlay's online mode is one
Browse to Game Parameters options
Add –eac_launcher to the Game Launch Parameters
This will launch your game without EAC hence allowing you to deploy Cheat Engine
Far Cry 5 Cheat Codes Roundup
Now that we've come this far, it is time to unleash the Cheat Engine Cheat Table compilation. Remember that you can also toy around with Cheat Engine and come up with your own Far Cry 5 PC hacks.
You can get your copies of the Cheat Tables here. Again, if it is your first time using Cheat Engine, don't forget to check our intro to CE article.
Some of the cheats in the tables include:
God mode
Infinite ammo
Unlimited clip ammo
Infinite money
1 hit kill
No spread
No recoil
No fall damage
No sway
Unlock all store items
Infinite fishing rod health
Infinite stamina and armor
Stealth mode
No helicopter machine gun overheat
Weather
Time of day
READ ALSO: Far Cry Primal Trainer and Cheat Codes
Since Far Cry 5 has no console commands, Cheat Engine hacks and trainers are your best shot at manipulating the game. Remember to take precautions like playing offline and ensuring that you don't launch other multiplayer online games with your CE on to avoid bans. Remember that any time you cheat and use your achievements online, you are going against the good gamer cheat principle. Your cheating shouldn't affect other gamers. If you will be on multiplayer, try tricks and glitches to get your money and progress safely.