Fallout Shelter Crashing Fix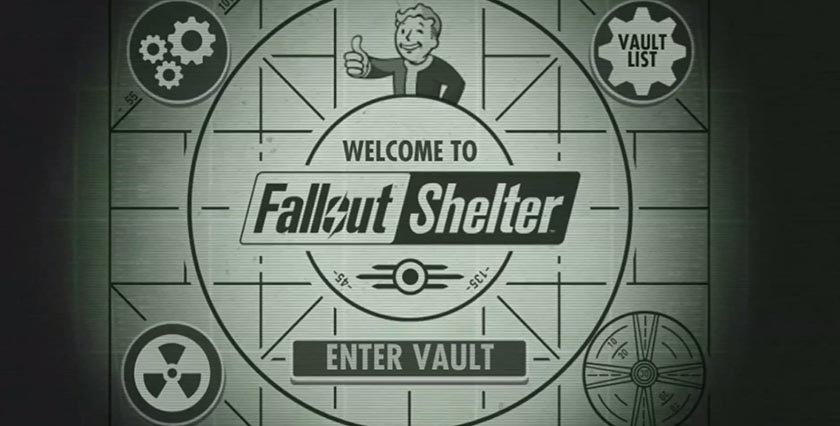 When you are playing Fallout Shelter you are bound to experience a couple of issues regardless of which platform you are playing on (Android/iPad/PC). One of the most common issues is Fallout Shelter crashing on startup or randomly when playing the game. This is quite annoying especially when you are just getting the hang of the game and focused on noble causes like increasing your vault dwellers.
By now you want to know why does Fallout Shelter keep crashing and the Fallout Shelter crashing fix. This article has all the available fixes such as device compatibility, lagging issues, and game crashes.
Fallout Shelter crashes for a number of reasons and below you are going to learn how to stop Fallout Shelter from crashing.
READ ALSO: How to Heal Mr. Handy in Fallout Shelter
Fallout Shelter compatibility options
For windows users, Fallout Shelter is compatible with 1 GB RAM. If it is less than 1 Fallout Shelter will keep crashing
For Android users, you should go to Google Play store and check its compatibility with your device
For iOS devices, it is compatible with iPhone 5 to iPhone 8. iPad 2 to up and for the OS it needs iOS 7 and going to run.
How to Fix the Game Crash in Fallout Shelter
Uninstall and reinstall
The main reason for Fallout Shelter crashing can be that it is not installed properly on the device you are using. You need to un-install and re-install the game on the device. This might fix your woes and make Fallout Shelter run smoothly.
This method works very well with all the devices i.e. PC, Android, iOS and Xbox
Fallout Shelter crashing fix on Xbox
Fixing crashing on Xbox is simply uninstalling and reinstalling the game.  There are two ways you could do this:
Method 1
Uninstall Fallout Shelter
Turn your Xbox to power save mode
Restart your console
Download Fallout Shelter and install it
Method 2
Boot up your Xbox and on the main dashboard, choose "My games & apps"
Highlight Fallout Shelter game tile and on the controller press the Menu or Start button
Choose "Manage game" from the resulting menu.
Select "Uninstall all" on the right and confirm then wait for Fallout Shelter and all of its files and components to be erased from your Xbox One's hard drive.
Go to Settings then "Power & startup" and select Power mode from the right pane under the "Power Options" section and from Instant-on switch to Energy-saving
Save your changes
Restart your Xbox
When your Xbox boots up, reinstall Fallout Shelter from Ready to install section of My games & apps or from Fallout Shelter's Store
Fallout Shelter crashing fix on PC
First,f check and ensure that your PC has attained the minimum requirements and ensure it has the recent graphics card drivers and the follow the below steps
Change from Windowed to Full Screen mode by clicking on the cogs icons from the main menu and tick the WINDOWED checkbox.
Log in the Bethesda.net Launcher and select Fallout Shelter from the sidebar and click on "Options" and ensure Auto-Update is enabled and allow the updates to apply and launch the game.
Log back to Bethesda.net Launcher and select Fallout Shelter.
Click "Options" and choose "validate files."
Select "uninstall" and allow the process to complete.
After uninstalling is complete, reinstall the game by clicking on the "install" on the bottom of the screen.
READ ALSO: How to Follow the Freedom Trail in Fallout 4
Fallout Shelter crashing fix on Windows 10
Sign out of the Windows store and sign in with a different account
Load up Fallout Shelter to the main menu.
Close Fallout Shelter and sign back into your regular Microsoft account on the Windows Store
Relaunch Fallout Shelter and it should load.
The main thing to do when Fallout Shelter crashes on any device is to uninstall and reinstall and if it still crashes on startup you should check your device compatibility options to ensure they have met the minimum game requirements. That is all you need to do to stop Fallout Shelter from crashing.