Enemy Zero Cheats With GameShark, Tricks and Hacks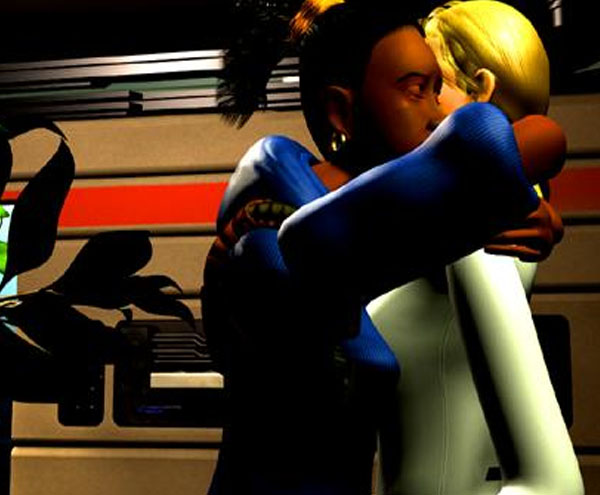 Enemy Zero is that little played horror title that forces you to explore a lonely starship with a measly sonar device for protection. The game's palpable tension grows as the invisible enemy begins stalking you in the dark and the fact that you never know what is coming next will always put you on the edge of your seat, wishing that you had some Enemy Zero cheats, tricks and hacks to give you an upper hand.
Extra Power
Set the system's date to January 1. Your battery-saver will jump to 99 instead of 64 and George's gun will hold three shots when you find it.
The Hidden Scene
You can view the hidden shower scene in Enemy Zero if you complete the entire game in normal difficulty and begin a new campaign on hard level. Pres A when you get to Laura's room.
No Enemies
To play the game without enemies, press the follow key combinations. A, L, C then X when inside Laura's room.
Pro Action Replay/GameShark Codes for Enemy Zero
You will have to install the GameShark/Pro Action Replay game cheat tool to implement the following cheats
| Effect | Code |
| --- | --- |
| Master Code (must be on) | F6000914 C305 + B6002800 0000 |
| Have Voice Recorder | 360701CB 0001 |
| Have E-Key | 360701D3 0001 |
| Have VPS | 360701CF 0001 |
| Unlimited Battery | 16096EA6 0063 |
For the Japanese Version of the game:
| Effect | Code |
| --- | --- |
| Master Code (must be on) | F6000914 C305 + B6002800 0000 |
| Unlimited Battery | 16097424 0040 + 16097426 0063 |
| Unlimited Saves | 16097246 0063 |
| Never Die | 160270EE A017 + 1602BF10 0009 + 1602C7A6 A057 + 1602A874 0009 |
| Play Time set to 00″00:00 | 16097C98 0000 + 16097C9A 0000 |
| Play Time set to 30 Minutes | 16097C98 0001 + 16097C9A A5E0 |
| Play Time set to 1 Hour | 16097C98 0003 + 16097C9A 4BC0 |
| Gun-All Functions | 16026636 E900 + 160265E8 0009 + 16026D6E A002 + 16026608 2921 + 1602660A A152 |
| Have Gun | 16088786 00FF + 16088782 006D |