Dragon City Gameplay and Review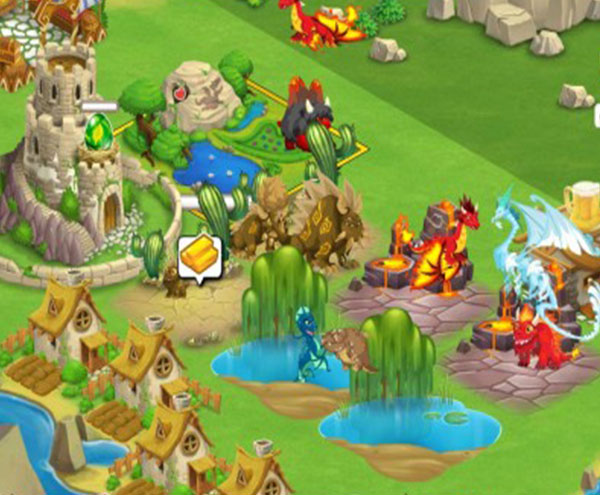 Being the ultimate Dragon Master isn't as easy as it sounds. Dragon Master is all about your strategy and ability to make sound decisions. You have to build a city on floating islands, create farms and get your own dragons. Training these dragons into mean fighting machines that will defend your state is the ultimate goal of the game.
The Android, iOS and web app is a perfect way to go into the fantasy world and dig deep into a managerial role that will have you take charge of virtual resources in order to dominate the rivalry.
With over 500 dragons to breed and more joining the game weekly, you can never get bored or run out of things to do in Dragon City. Well, the game's ultimate goal is to play against other Dragon Masters in the Leagues and tournaments to prove your worth.
Successes will let you unlock advanced features like Guarding Dragons and the Ancient World while the social aspect of the game lets you save to Facebook and interact with your friends as you play.
The Dragon City game is free. You will have to do a couple of in-app purchases using real money to level up faster. Your purchases will revolve around game gold, gems and food. If you are patient enough, you can play the entire campaign without making a purchase only that it will take you longer.
Check out the Dragon City review video below to learn more about this strategy game.