CSR Racing 2 Guide, Tips, Tricks & Hacks
NationalMotionGames LTD definitely beat their own standards with CSR 2 giving birth to what is arguably one of the best racing games on the mobile platform so far. Everything about the game, from the mind-blowing graphics to the elaborate challenges and storyline oozes of complexity that we would otherwise expect from Triple-A PC or console games. With such sophistication, we would understand if you are looking for a complete CSR Racing 2 guide with all the juicy tips, tricks, and hacks.
Here, you will find tricks, hacks, Best cars, and tips that will be priceless in your gaming experience. Everything you need to improve your gameplay is right here.
CSR Racing 2 Tips and Tricks
How to Upgrade Your Car
The first thing you need to know is how to upgrade your car's features and parts. You can use gold or game cash to upgrade your car. Each section of a car can be upgraded up to five times. It is possible to upgrade to the sixth level but you've got to win the upgrade items in a regular race or competition.
The game lets you do instant upgrades between stage 1 and 3. Any upgrades above stage 3 have a delay timer meaning that you have to wait for them to 'ship' before they can be applied. If you want to hasten the progress and install parts immediately, you've got to use your gold.
Race Participation
Partake in all kinds of races.  Live races, crew battles. Name them. The more you participate the more the chances of earning gold, game money and other useful items. To increase your chances of winning, adjust your car's performance at tuning panel in to adapt it to the changing race requirements. For instance, you can trade off high top speeds for handling and acceleration if you are on a track with many turns or pick a high speed and toned down handling when on a fairly straightforward circuit
Join a Crew
You can join a group or a crew and win together It wouldn't hurt to try. Being part of a crew is not only fun but also increases your chances of earning extra bonuses and perks. You can even invite friends and make it more enjoyable. No need to worry. The crew missions are usually simple. For example, you may be asked to earn a certain amount of money together.
Player Versus Player/s
Playing with real people instead of a bot is enjoyable. On the upside you can earn cash or rare cars if you win consecutively in Live Races. The cars you win in PVP matchups can be upgraded but can't be sold. Pretty nice, right?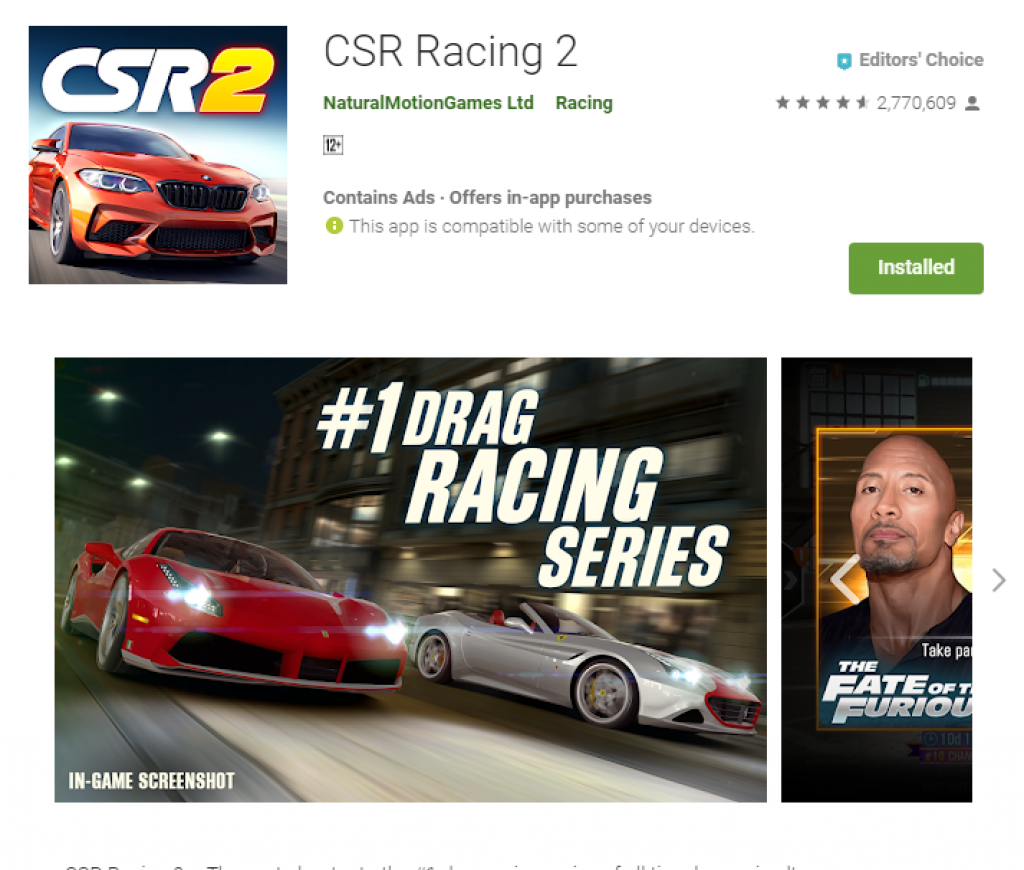 CSR 2 Racing Tuning Guide
Car Stats and Boost
Car upgrades will not always work as expected even if the new car stats are better. The upgrades might not be perfect for your gaming style and could help up costing you in a real race. Always take your car for a test drive after each upgrade to ensure that it is handling as you expected. If it doesn't make more tweaks and modifications before joining a game.
Types of Boosts
Here are the different types of boosts you can use to better your car's performance
You can fit fusion items. This is possible when you've max-upgraded or multi-level..
Tune your car by tapping the plug icon after component upgrades to stage 2. This gives the car better control and grip.
Level 2, upgrade your tires for better grip.
Level 4, for the final drive upgrade, fix transmission and nitrous for added speed.
Watch Your Tachometer
As opposed to its predecessor, CSR 2 Racing won't show you the green light when you launch or when changing gears. You instead have to watch your tachometer to take note of your revs before starting off or when changing gears.
Aim for a perfect launch using the tachometer by keeping your revs around the green area just before launch. Even when changing gears, the needle should point on that area to maximize on your car's performance. Cars are a bit different. You've got to rev some more than others when timing the needle in that key area. Practice makes perfect, don't despair.
CSR Racing 2 Hacks
Since CSR 2 offers online multiplayer and some form of PVP campaigns, cheating is never a good idea. Instead of focusing on getting CSR Racing 2 hacks to double your coins and money, focus on bettering your skill and making prudent upgrades. Put available resources to the best use possible and be a responsible gamer who wins on fair grounds.
How To Remove Parts On CSR Racing 2
Go to the Upgrade Menu and tap nitrous. Swipe the stages completely to the left and re-fit stock part. You can then scroll through different level upgrades on the screen by swiping left and right.
To upgrade component, use the tabs at the bottom of the screen. Find the upgrade you want to fit and buy it or tap "Re-fit Part" to fit it.
CSR Racing 2 Body Kits
You don't get many customization options in CSR Racing 2. You may get the paint and items from the shop. The body kits are from boss cars or special events like Crew Championships.
CSR 2 Fastest Car- Car List
These may be the best cars but they are only available through rare imports. They are also not seasonal cars.
Hobb's Plymouth Road Runner- 7.218s
Aton Martin Vulcan- 7.685s
McLaren P1 GTR- 7.685s
McLaren P1- 7.726s
Ferrari LaFerrari- 7.767s
McLaren 720S- 7.773s
Hobb's Dodge Challenger SRT Demon- 7.808s
Chevrolet Camaro HS Customs- 7.849s
Porsche 918 Spyder- 7.887s
Lamborghini Centenario Roadster- 7.926s
That's it. Your Complete CSR Racing 2 Guide, Tips, Tricks & Hacks. With these tricks, you will be able to improve and become a higher ranked player in no time. Enjoy gaming CSR 2 with this simplified guide.
CSR Racing 2 Gameplay