Complete List of All Free The Witcher 3 DLC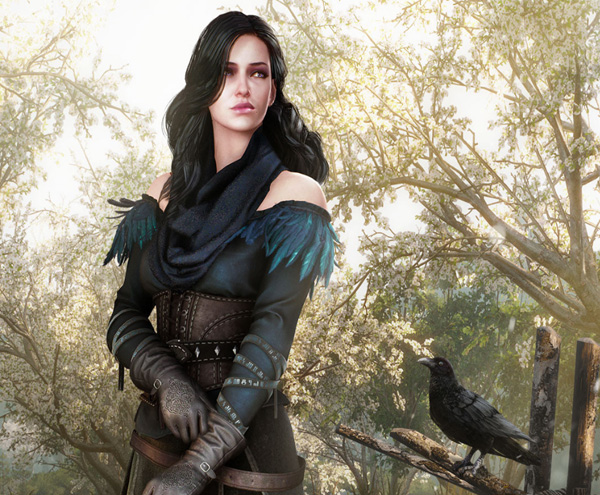 During the launch of The Witcher 3 game, CD Projekt RED promised its fans that it would release plenty of free DLC along with paid game content. True to their words, the game developers have gone out of their way to provide more content for the game hence improving the game experience. The following is a list of all the 16 The Witcher 3 free DLC downloads that go beyond the normal weapons and pieces of armor to include full-fledged quest additions and alternative looks for the game's characters.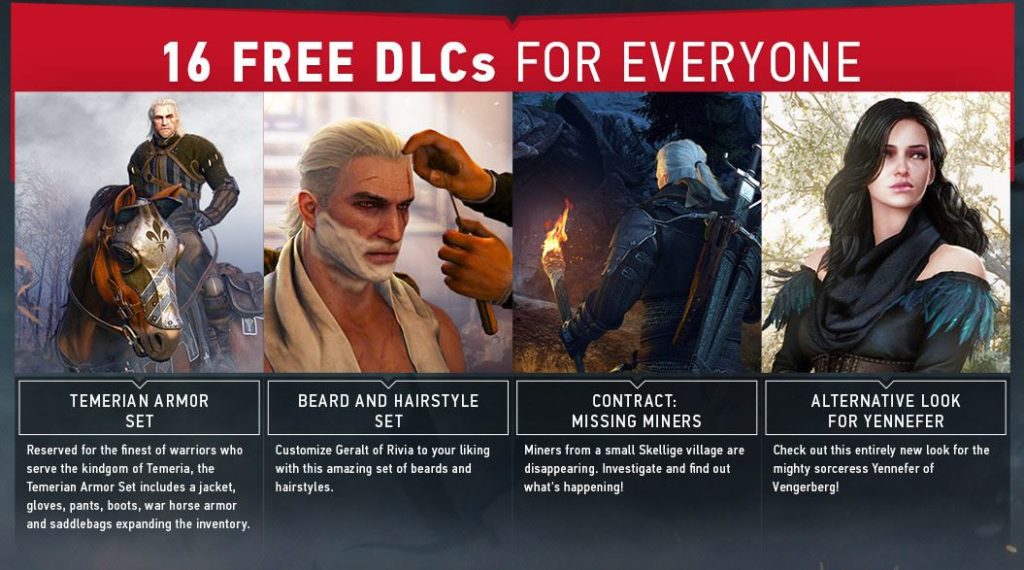 Beard and Hair Style Set (Found at any Barber)
Temerian Armor Set (White Orchard, Merchant close by the Woesong Bridge Signpost)
Alternative Look for Yennefer.
New Quest "Contract: Missing Miners" (Found in Skellige on a notice board)
Elite Crossbow Set
"Ballad Heroes" Neutral Gwent Card Set
Nilfgaardian Armor Set (Quartermaster in Crow's Perch other side of the Master Blacksmith)
New Quest "Fool's Gold" (Found by speaking to bandits at Lurtch in Velen)
Alternative Look for Triss.
Skellige Armor Set (Sold by the Smith in Kaer Trolde)
New Quest "Scavenger Hunt: Wolf School Gear"
New Quest "Contract: Skellige's Most Wanted"
New Quest "Where The Cat and Wolf Play" (Begins in Oreton, Velen)
Alternative Look for Ciri.
New Finisher Animations
New Game+ (Use clear game data)
The above DCLs are available and can be downloaded on all gaming platforms, that is, PC, PlayStation 4 and Xbox One. In PS4 the DLCs are displayed as "Add-Ons" on the game's page on PSN whereas on Xbox One they are displayed as "Downloadable Content" on the game's page on the Xbox Live store.
With the above information on the Witcher 3 free DLC download and how to get them, you should be able to improve your gaming experience by upgrading your game to the latest content so far. If you don't have The Witcher 3 title, you can make do with The Witcher 2 which is available for free on the Xbox Games with Gold. You can still play this title on Xbox One thanks to Microsoft's backwards compatibility campaign.