COD Infinite Warfare Zombie Mode Gameplay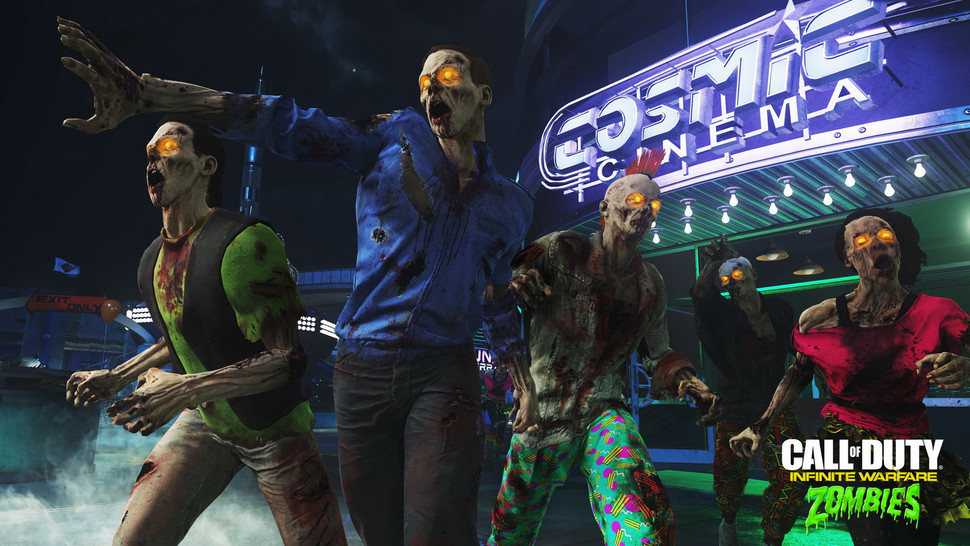 Call of Duty has always thrown in a zombie mode to feed our insatiable desire to maw down hoards of the undead in a nerve wrecking battle to save humanity from an almost inevitable extinction. The COD Infinite Warfare Zombie Mode gameplay shoes that the latest addition to one of the most successful FPS titles is, if anything, as pleasant as it could ever be.
READ ALSO: Red Dead Redemption 2 Cheats and Cheat Codes
Contrary to the popular expectations that the zombies will be in space, COD infinite warfare puts your zombies in a sci-fi themed park. You will get a cooperative Zombie mode complete with a unique story line and specially tuned gameplay mechanics. The multiplayer capabilities are a fantasy mirror of the regular multiplayer experience in this COD title.
You will get power-ups, extra perks, point sharing capability and team buy options geared towards making the mode more appealing to new gamers.