Best H1Z1 Settings for a Perfect Gaming Experience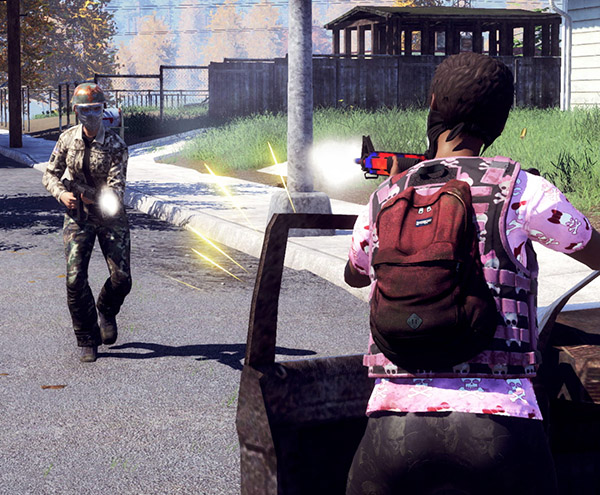 You can't go about Anywhere fighting zombies, surviving tough Battle Royales and gathering weapons without looking good. At least not if you have anything to do about it.
The best H1Z1 settings for a perfect gaming experience focuses on giving you impressive graphics without compromising your FPS. Since your gaming rig is the biggest determinant to what settings you can run on any game, it goes without saying that H1Z1 best settings will vary depending on your hardware capabilities.
Since H1Z1 is a predominantly online game, even the best rig on a high latency network connection would be fatal. Ensure that you think of your internet connection before you start fine-tuning your game.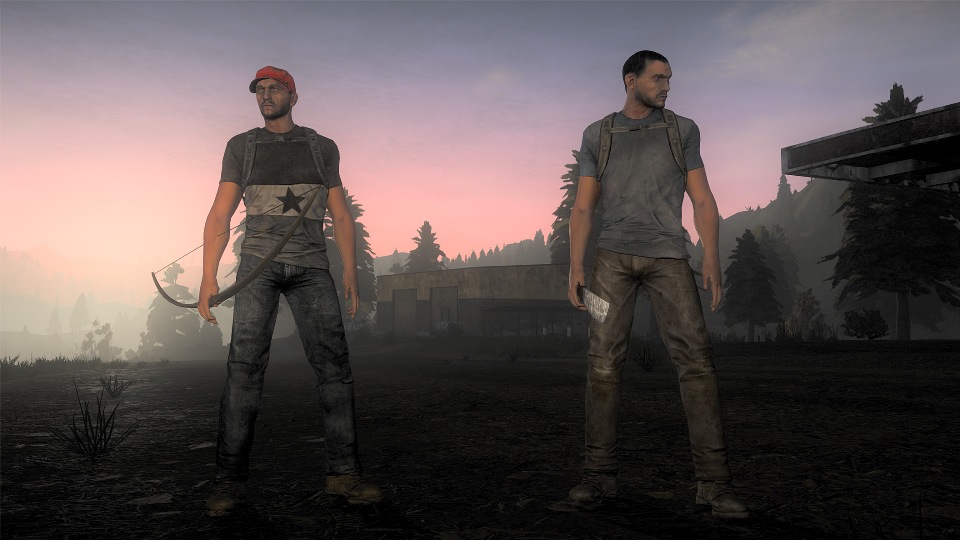 Best Graphics Settings of H1Z1 on Top Tier Gaming PCs
If you are running top of the line graphics cards like the Nvidia GTX1080 Ti (or even the GTX 980) or the AMD Radeon RX 480, you really don't have to spend time Googling for the best H1Z1 graphics setting as long as you have a decent processor & RAM to back you up.
You can afford to crank up your game settings to the fullest and won't experience any lag whatsoever.
It is people running mid-level to low level gaming rigs who have reason to look for the best settings for FPS in H1Z1.
Best H1Z1 settings for FPS
You can improve your FPS considerably if you reduce how hard your system is working to render the game. I am going to list solutions from the ones you can easily compromise on to the hardest to compromise on tweaks. You can try each at a go to see the effects they have on your game.
Reducing game resolution
Reducing game resolution to 1280×720 or something around here will boost your FPS without affecting texture. The only catch is enemies at edges of your game won't be so defined.
Reducing render distance
Render distance dictates how far from your character the game renders. If it renders further, your game will look amazing but it will consume more resources. Cut down the render distance for improved FPS
Most configurations in H1Z1 are done in the .ini file for H1Z1. You can find it in your Windows PC installation folder or navigate to it from within H1Z1.
To launch .inif file for H1Z1:
Run H1Z1, log in but don't join a game
Click on the gear icon and go to Advanced Tools section
Select Open Game Directory
Open UserOptions.ini
Copy the contents of the .ini file and save them on a notepad file in case you want to revert to them later.
After that, you can copy and paste the following medium best FPS settings to replace everything in the .ini file and save.

[Display]
FullscreenRefresh=0
Maximized=1
FullscreenWidth=1920
FullscreenHeight=1080
WindowedWidth=1904
WindowedHeight=1041
Mode=WindowedFullscreen
FullscreenMode=Windowed
HDPixelPlus=1.000000
RefreshRate=0
[Rendering]
EffectsQuality=2
OverallQuality=-1
TextureQuality=1
ShadowQuality=0
FloraQuality=1
RenderDistance=1500.000000
Gamma=0.000000
MaximumFPS=-1
UseLod0a=1
Smoothing=0
ModelQuality=3
FogShadowsEnable=0
AO=0
VerticalFOV=70
LightingQuality=0
ParticleLOD=0
VSync=0
UseDepthOfField=0.000000
Close the game and launch it again to enjoy the new configurations.
If the above changes don't cut, here is an even more drastic settings file. Note that there are comments at the end of different code snippets (in brackets.)
Yo should get rid of these when transferring to your configurations file to avoid syntax/perse errrors.
FullscreenRefresh=0
Maximized=1
FullscreenWidth=1920 (Change to same resolution as your desktop)
FullscreenHeight=1080
WindowedWidth=1024
WindowedHeight=768
Mode=WindowedFullscreen
FullscreenMode=Windowed
HDPixelPlus=1.000000 (Overall amount of pixels allowed) 1.1 is Ultra. 0.8 is Low-Med. 0.9 is Medium. 1.0 is High. Can go as low as .5 and make it look like 1999.
[Rendering]
EffectsQuality=2 (This allows you to see bullet positioning and explosion distance at max without losing FPS) 0-3
TextureQuality=2 (3 is Low and 0 is Ultra) "Backwards"
ShadowQuality=0 (Shadows Off) 0-3
FloraQuality=0 (Grass Gone, Terrain Low quality) 0-3
RenderDistance=2250.000000 (Allows u to see Ground at drop) I turn this down to lowest possible once I land. (350.0)
Gamma=1.000000 (Adjusts Brightness, every monitor will be diff.)
MaximumFPS=900 (Allows you to load faster) Putting to 60 is stupid. That's what Vsync is for. This is for loading, not your monitor display.
UseLod0a=1 (Changes shape of objects at a distance) 1=on>FPS
Smoothing=0 (Smoothing will drop FPS but stabilize it)
VSync=0 (Stabilizes FPS if you have a 144Hz Monitor) If you have Vsync On=1 without a 144Hz Monitor, you will take 5x longer to load in game.
ModelQuality=2 (Visual appeal to players and everything on them) 0-3
FogShadowsEnable=0 (On=1 gives different look to Fog/Gas)
AO=0 (Ambient Occlusion is another lighting effect, 0=Off>FPS)
VerticalFOV=67 (Brings camera closer to you character lower it is)
HoizontalFOV=67 (Lower will give you a few FPS) -It's Hard to adjust when you're used to the default 70.
FOV=67 (67 Is a good balance to see inside of windows from distanced buildings and gives you a couple fps from 70.)
LightingQuality=0 (Allows lighting effects or not) 0=Off 2=Ultra
ParticleLOD=2 Must have this at 2-3 to see Max Bullet drop explosion distance and other noises/visual effects that are important for accurate gameplay. If put at 3, sometimes the effects impair your gameplay. 2 is the perfect balance. 0-1 will improve FPS but you won't see bullets or explosions and makes it hard to play.
MotionBlur=0 (Allows a slight blur to smooth/balance/stabilize FPS) Keep it off for higher FPS – Turn on if you have Screen tearing when moving. Also you must add MotionBlur=0 It is not there.
[General]
MouseSensitivity=0.210000 (Non aiming free look speed)
ADSMouseSensitivity=0.070000 (Iron-sight Aiming)
ScopedMouseSensitivity=0.070000
HideNames=0
HideLocations=0
HideBannerBroadcasts=0
InvertVerticalLook=0
The next 3 are not there, you must copy and paste them under General section"
MouseRawInput=1 (Makes it so your mouse is true to in game settings and ignores all other mouse settings)
MouseSmoothing=0 (Can turn this up if you feel a delay in your mouse movements) -Increments of 5 up to 40 I believe.
ReduceInputLag=0 (Closes the gap between when you click fire, and it actually fires) Turn on if you see a delay) -It is rare to need this on.
Copy / Paste This:
[Display]
FullscreenRefresh=0
Maximized=1
FullscreenWidth=1920
FullscreenHeight=1080
WindowedWidth=1024
WindowedHeight=768
Mode=WindowedFullscreen
FullscreenMode=Windowed
HDPixelPlus=1.000000
[Rendering]
EffectsQuality=2
TextureQuality=2
ShadowQuality=0
FloraQuality=0
RenderDistance=2250.000000
Gamma=1.000000
MaximumFPS=900
UseLod0a=1
Smoothing=0
VSync=0
ModelQuality=2
FogShadowsEnable=0
AO=1
VerticalFOV=67
HoizontalFOV=67
FOV=67
LightingQuality=0
ParticleLOD=2
[General]
MouseSensitivity=0.210000
ADSMouseSensitivity=0.070000
ScopedMouseSensitivity=0.070000
HideNames=0
HideLocations=0
HideBannerBroadcasts=0
InvertVerticalLook=0
MouseRawInput=1
MouseSmoothing=0
ReduceInputLag=0
Remember you can always toy around with the different settings to tame H1Z1.