All Dying Light Outfits and How to Get Them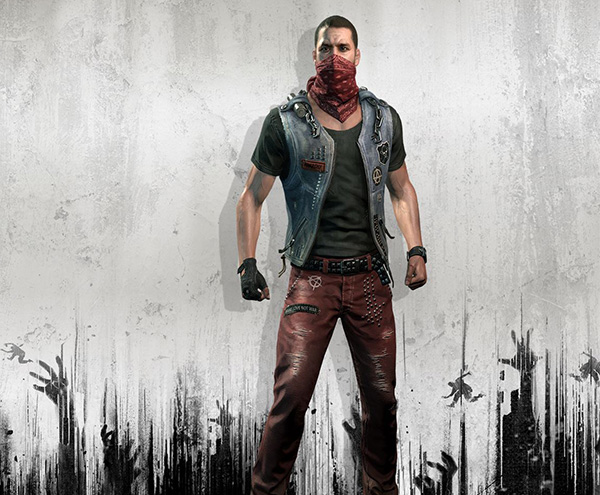 Outfits are a great way to customize your in-game appearance in the blockbuster game- Dying Light. Let us put it this way, changing your Dying Light Outfit is like changing your own clothes- so refreshing! To get the outfits, you may use the lazy approach- buying as downloadable content (DLC), or the more sophisticated but rewarding approach- conquering.
Brand new Outfits can be acquired in any of the following ways:
Boosting your survivor level

Increasing your trust level in

The Following

Discovering collectible outfits found in

The Following

Conquering the game on every level

Conquering the irksome Parkour Fever contests in both day and night

Purchasing dying light DLC outfits
Dying Light features the following outfits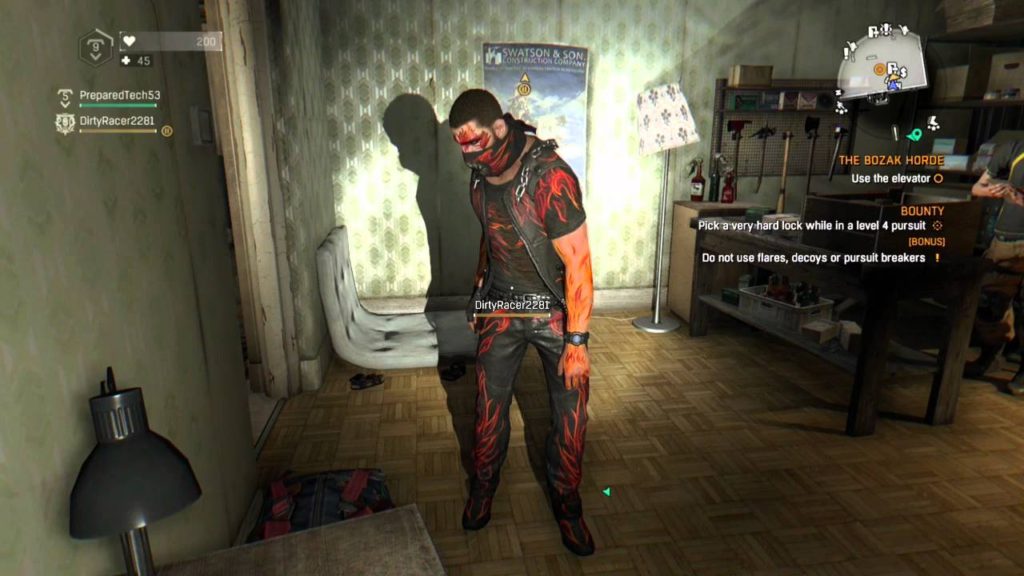 Dying Light all Outfits
Outfit
Availability

Athlete

Available after you complete the

First Assignment

.

Bully

Complete the game on a Normal difficulty level

Brainsss

Complete the game on a Nightmare difficulty level

Colassalkiwi

Found at the start of the game

Dirty Clothes

Found at the start of the game

Headhunter

Achieve a Survivor Rank 15

Fresh Clothes

Found at the

Awakening

D.O.A

Complete the game on a Nightmare difficulty level

Jaggernaut

Achieve a level 18 Survivor Rank

Scout

Achieve a level 10 Survivor Rank

Survivor

Achieve a level 12 Survivor Rank

Trick or Treat

Complete the game on a Hard difficulty level

Zombie Wannabe

Complete the game on a Hard difficulty level
Dying Light DLC Outfits are purchased as
Downloadable Content (DLC)
Availability

Troublemaker

The game's pre-order bonus

Urban Explorer

The game's pre-order bonus at Walmart

Special Agent

The game's pre-order bonus at Best Buy

Sheriff

Vintage Gunslinger

downloadable content

Master Scavenger

Acquired as a bonus if pre-ordered by Playstation

Harran Station

Harran Ranger

downloadable content

Crash Test

Crash Test

downloadable content

Gun Psycho

Gun Psycho

downloadable content

Razer Outfit

Besides Razer, Steam will also give you this amazing outfit once you sign up with them and activate any of their items in the games menu

Ninja

A pre-order bonus at Best Buy

Techland

Dying Light Digital Deluxe Edition

Volatile Hunter

downloadable content

White Death

downloadable content
Collectible Outfits found at The Following based on unlocking an achievement
| | |
| --- | --- |
| Outfit | Availability |
| Stargazer | Available in the crashed alien spaceship southeast but you need to find all the Strange Rocks and unlock the Alien Easter eggs. |
| Team Dying Light | Available in the Player Stash after activating the secret Nuke |
| Snake | Available at the Safe House's bridge under the boxcar train |
| Puzzle | Available at Thor's bridge |
| Tree Hugger | Destroy the Volatile Nest tunnel |
| Yakuza | Located in Bailal's Station |
| Nothing Happened | Located within the starting out cave in the beginning underneath a corpse |
| H.S.T.D | Reach the Temple of the Sun to achieve this amazing outfit |
| Joker | Take part in any public event |
| Grey & Red | Found at the southwest tunnel inside travel bags |
| Double E | Bailal's Gas Station |
| Mandala Skull | Found in a tombstone in the cemetery |
The mind boggling list is quite long. Dying Light makers have put in a lot of man hours in making sure we enjoy our game looking as subtle as possible.
My Top 3 Dying Light Outfits
3) Runner
I would have preferred it if Dying Light Outfits were a bit color divergent. Unfortunately, most Outfits are either grey or black. Runner has my vote for its style, especially at the arms, and color mash-up.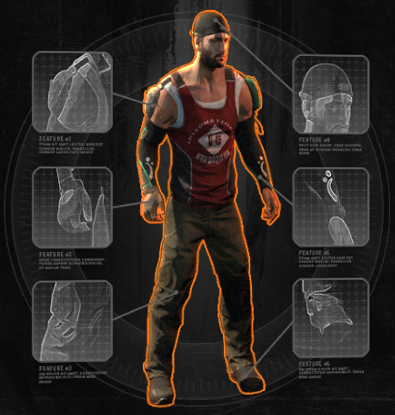 2) Juggernaut
Juggernaut is unlocked when you get a Survivor Rank of 18 or as DLC. Gamers will love it for the greater number of features from the shoulders to the legs.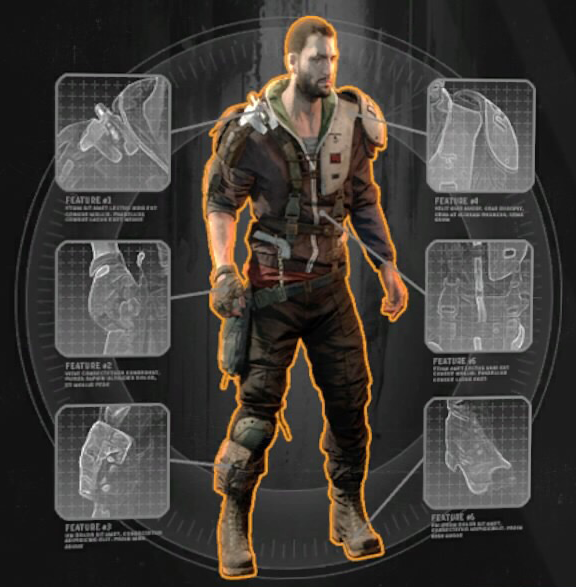 1) Zombie Wannabe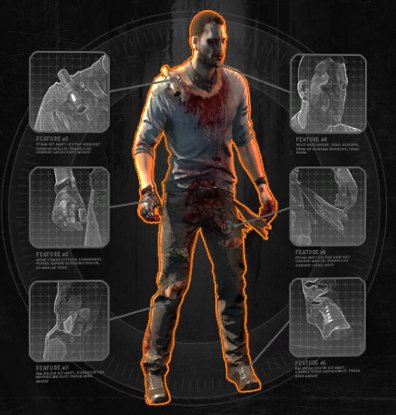 We all have our zombie fantasies. The Zombie Wannabe makes the avatar look like a bloodthirsty flesh eater which hits the pleasure spot for me. Getting this Dying Light Outfit is a brain cracking endeavor since you need to finish the game on with a hard difficulty level, a thing not many gamers brace themselves for. You can also purchase as Dying Light DLC Outfit.